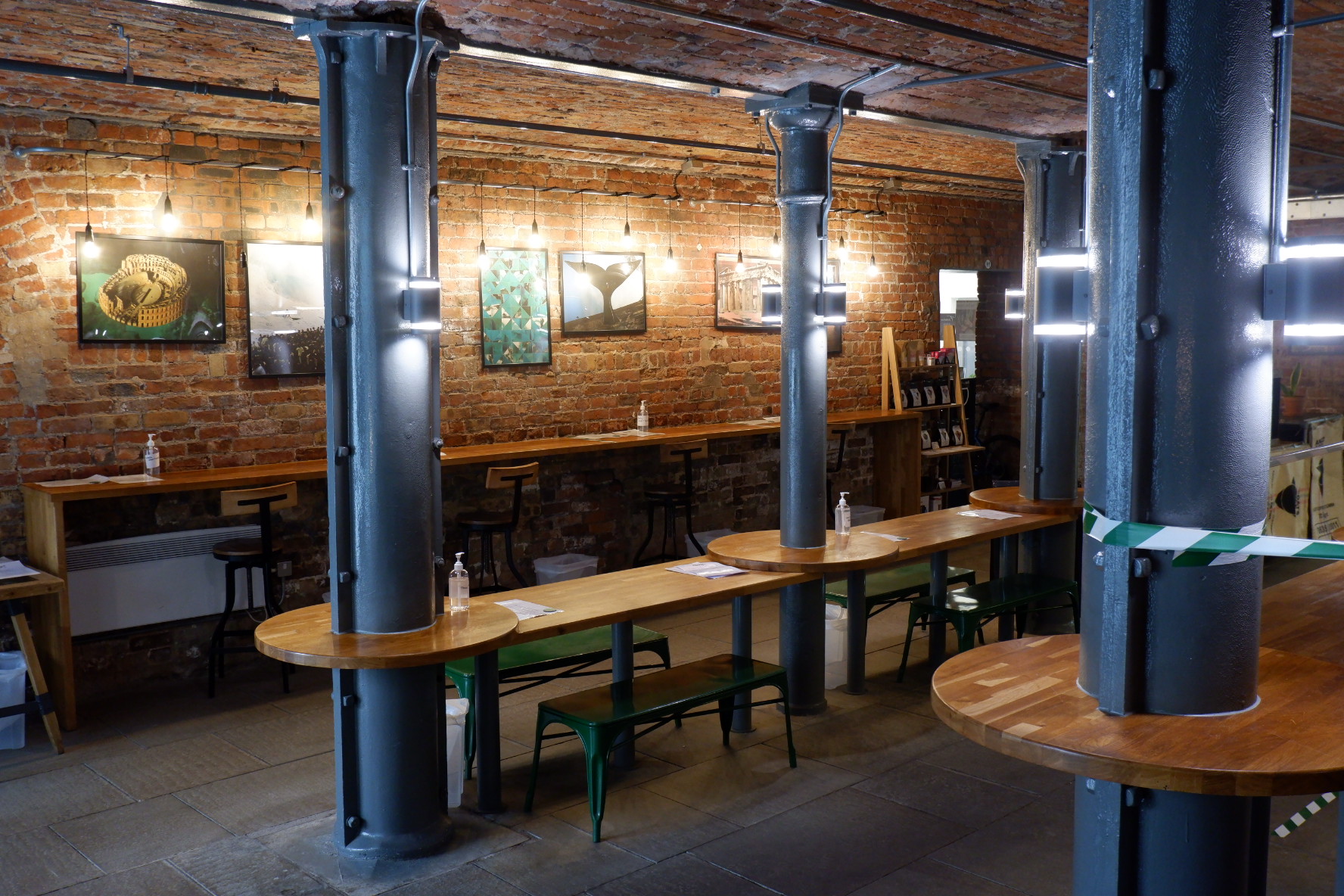 Latest Update 03/11/20
To our dear friends and customers, the time has come once again for the UK to go back into lockdown and unfortunately because of this the cafe is unable to remain open in any capacity. 
However, the roastery will continue to be in operation so that we're able to supply you all with coffee beans, brewing gear and merchandise throughout these next few weeks! We may be in lockdown but that's no reason to stop drinking good coffee, right!? All of this will continue to be available as usual through our website.
Wholesale operations will be continuing so for any wholesale customers you can get in touch with the roastery team through your usual channels.
Further to that we are also still working towards the opening of our 2nd second site at 111 Piccadilly with the coronavirus lockdown slowing the progress of the build, but not halting our enthusiasm for this next step in our development.
We would once again like to thank all of our customers past, present and future for your continued support. As well as offering a massive thank you to all of our staff who have been incredible and beyond understanding in what is an incredibly stressful time.⁠⠀
Thank you all for your patience.
Ancoats Coffee Co. Team