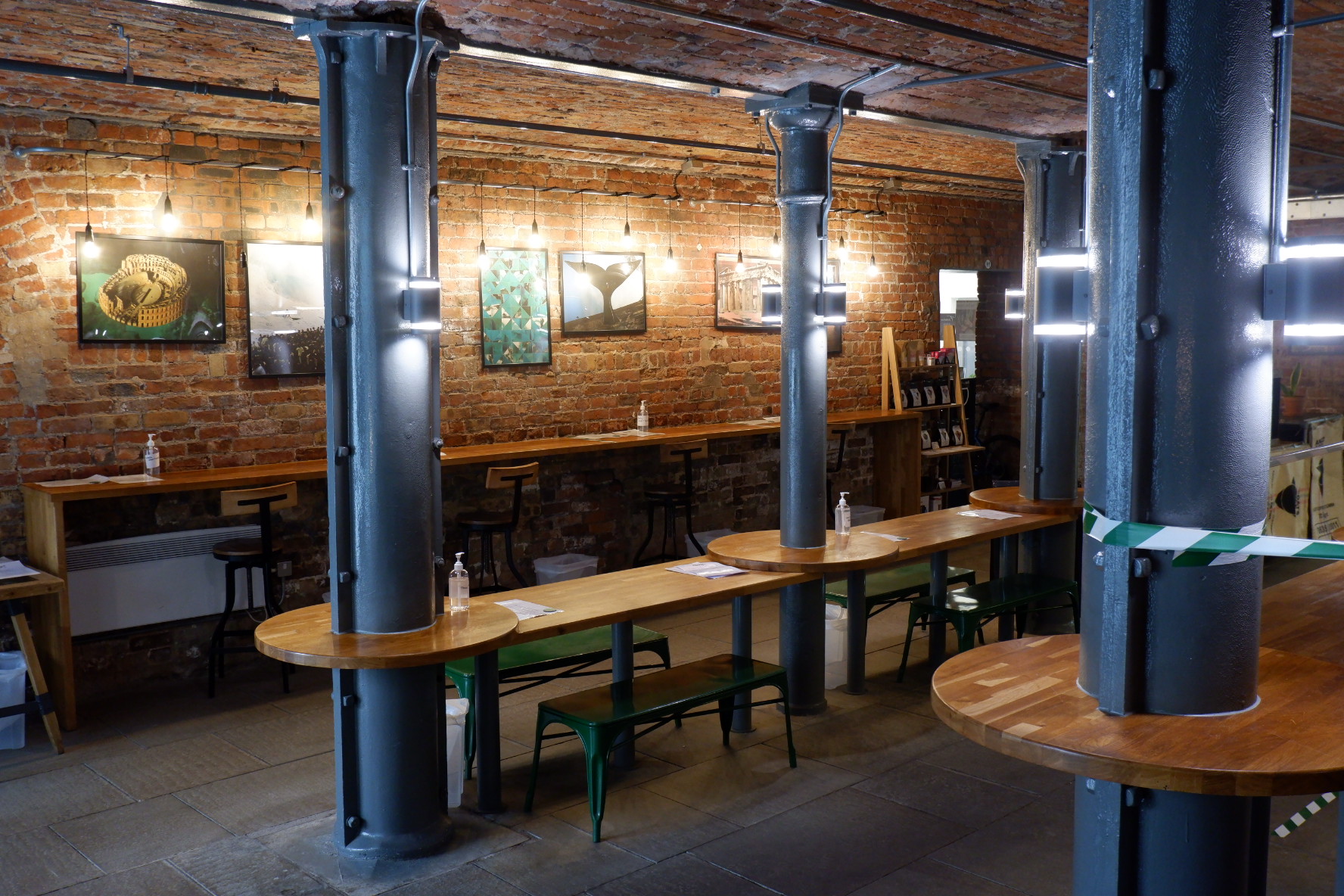 Latest Update 13 / 09 / 20
As the world begins to return to some sort of normality over the coming days and weeks we thought it would be useful to give an update on the next steps for Ancoats Coffee Co. and how we plan to move forwards in the new post Lockdown / Covid -19 Landscape.
In order to comply with the latest governmental guidelines on social distancing, we have reduced the capacity of the cafe, introduced table service for sit in customers, installed sanitiser stations and perspex screens, and organised a one way system to name just a few ways things have changed.
Upon entering the cafe we would ask that you sanitise your hands, register your details for the track and trace program by scanning the QR code at the entrance to the cafe and then head to the till to place your order.
For the time being we will be serving all food and drink on disposable serveware in order to further reduce contact. We will also only be accepting card payments for the time being as well.
All our staff will be wearing face masks and we would politely ask that all customers wear a face coverings while in the premise.  
Beyond the specifics of the changes to the space and service, we would just ask that if you do pop in for a coffee please just be respectful of other customers and our staff as our and your safety is are top priority at the moment.
Our new opening hours for the time being will be:
Monday to Saturday 9 – 4
Sunday 10 – 4
We will still be operating our roastery and wholesale operation and fulfilling all online orders. Further to that we are also still working towards the opening of our 2nd second site at 111 Piccadilly with the coronavirus lockdown slowing the progress of the build, but not halting our enthusiasm for this next step in our development.
We would once again like to thank all of our customers past, present and future for your continued support. As well as offering a massive thank you to all of our staff who have been incredible and beyond understanding in what is an incredibly stressful time.⁠⠀
Thank you all for your patience.
Ancoats Coffee Co. Team