Producer
Othaya Farmers Co-operative Society Limited
Cup Profile
Lemonade, Green Apple, Dried Mango
Terroir
Aberdare Mountain Range, Nyeri
Genetics
SL28, SL34, Ruiru 11 and Batian
This classic Kenyan coffee is grown on the fertile volcanic highlands of the Aberdare Mountain Range in West Central Kenya and it tastes like sweet lemonade with notes of green apple and dried mango. You will also find chocolate and caramel in the cup, making for an intense and layered drink. The bright and complex profile is a result of the slow maturation of the coffee cherries due to the sunny yet cool local climate. Handpicked with care by smallholders whose land is located on Aberdare's slopes, the cherries are taken to Gura Factory – one of 17 mills that form the Othaya Farmers Co-operative Society Limited – to be processed. The co-op has become Fair Trade certified to improve the farmers' livelihoods and created the Farmer Field Schools project to teach producers how to best tend to their trees. The quality you find in a cup of Gura honours all these efforts.
Gura Factory sits right next to the Gura River and uses its fast waters to soak and rinse the coffee cherries brought in by the 645 farmers that sell their coffee here during harvest season from November to January. The mill processes an average of 238.000 kilos of coffee cherries per year! All cherries are pulped, fermented for 12 to 48 hours, washed and dried on raised beds for up to 3 weeks or until the moisture content in the seeds is reduced to 10% to 12%. The coffee beans, still inside the parchment, are then takes to Othaya's dry mill where they rest for 3 weeks before being hulled, cleaned, graded and bagged for exportation.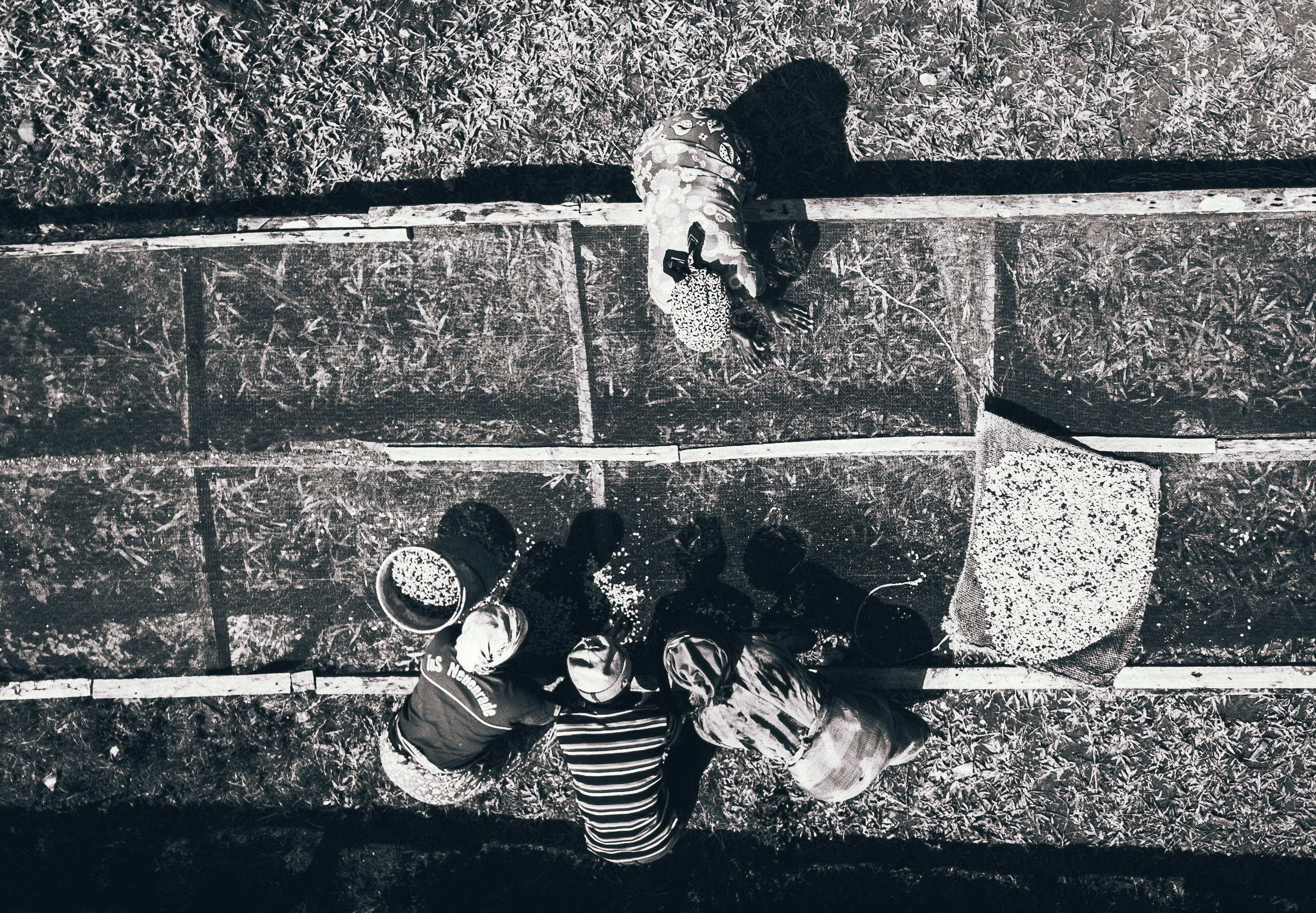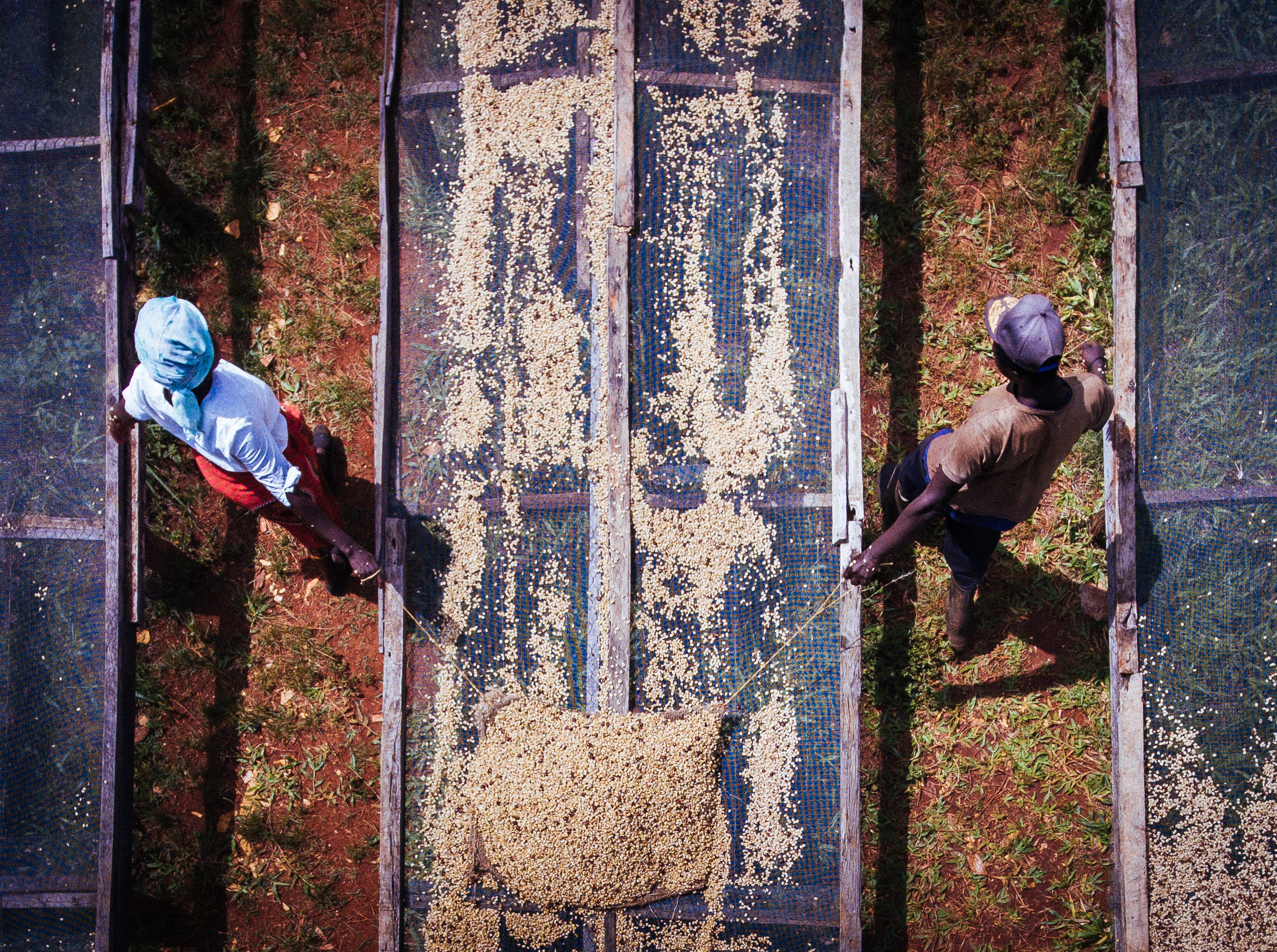 Olam Specialty Coffees, who supplied us this lot, has been working with Othaya Co-operative for many years via their marketing agent KCCE (Kenya Co-operative Coffee Exporters). Farmers deliver their cherries directly to the factory when they receive their first payment. The producers will get a second payment, also referred to as a premium, after their coffee has been sold. According to Olam, Othaya supports its members "with fertilizer to increase yield and quality, and field agronomists to provide advice and training". They have also introduced community projects to provide free medical screenings to local families and to assist children's homes. You can visit the co-op's website here.