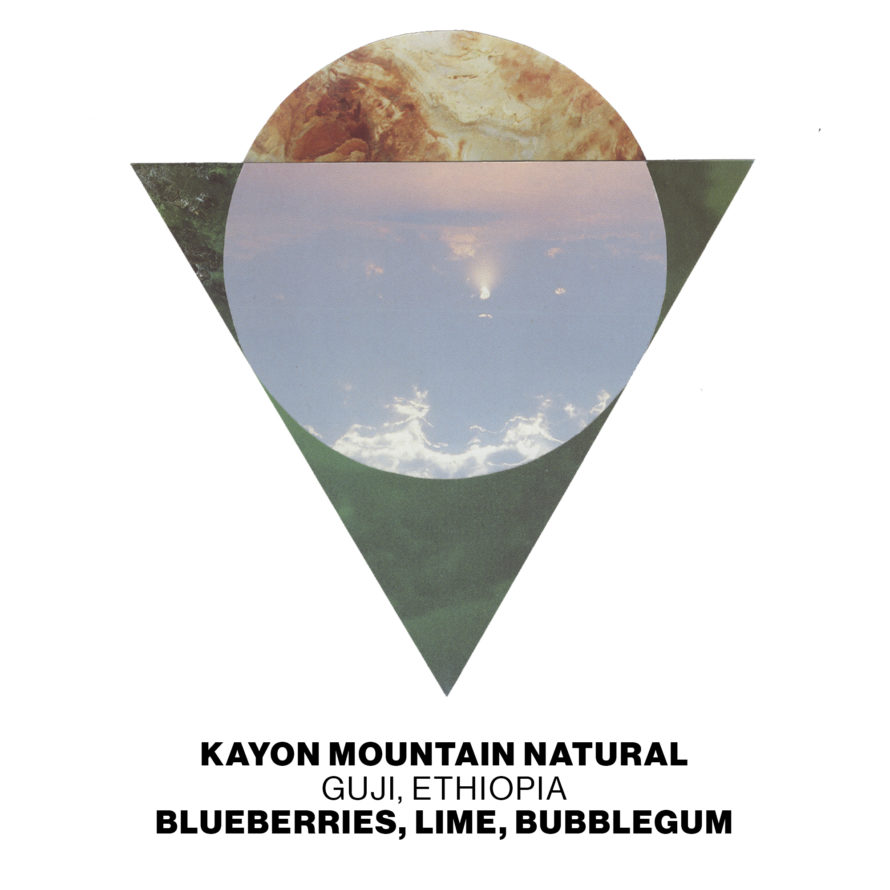 Producer
Ato Esmael, Kayon Mountain Farm
Cup Profile
Blueberries, White Chocolate, Bubblegum
Preparation
Natural (Organic). Sun-dried on raised beds for 12-20 days

Terroir
Guji Zone, Oromia
We welcome Kayon Mountain for the third consecutive year with this bright and juicy natural lot. It's amazing how this new farm (Ato Esmael and his family bought their plots and started planting in 2012) manages to surprise us year after year. We've been loyal customers since the 2016-2017 crop and we're always hungry for more. In previous years this coffee has been our highlight during the Manchester Coffee Festival; it was brewed in several ways and mixed with different hops to make sours and DIPAs, not to mention homemade coffee liqueurs. We just can't get enough!
This is a very good year for Ethiopian coffee. We have tried some incredible lots, from the more classic citrus and floral profiles to cups bursting with tropical fruits. One thing many lots had in common is that they were fun to drink! They had something special that surprised us and made us sip again to be sure it wasn't our brains playing tricks. When we cupped the new crop of Kayon Mountain farm in Guji we had that exact reaction. For our third year trading with Kayon we chose a natural lot that tastes a bit like… bubblegum.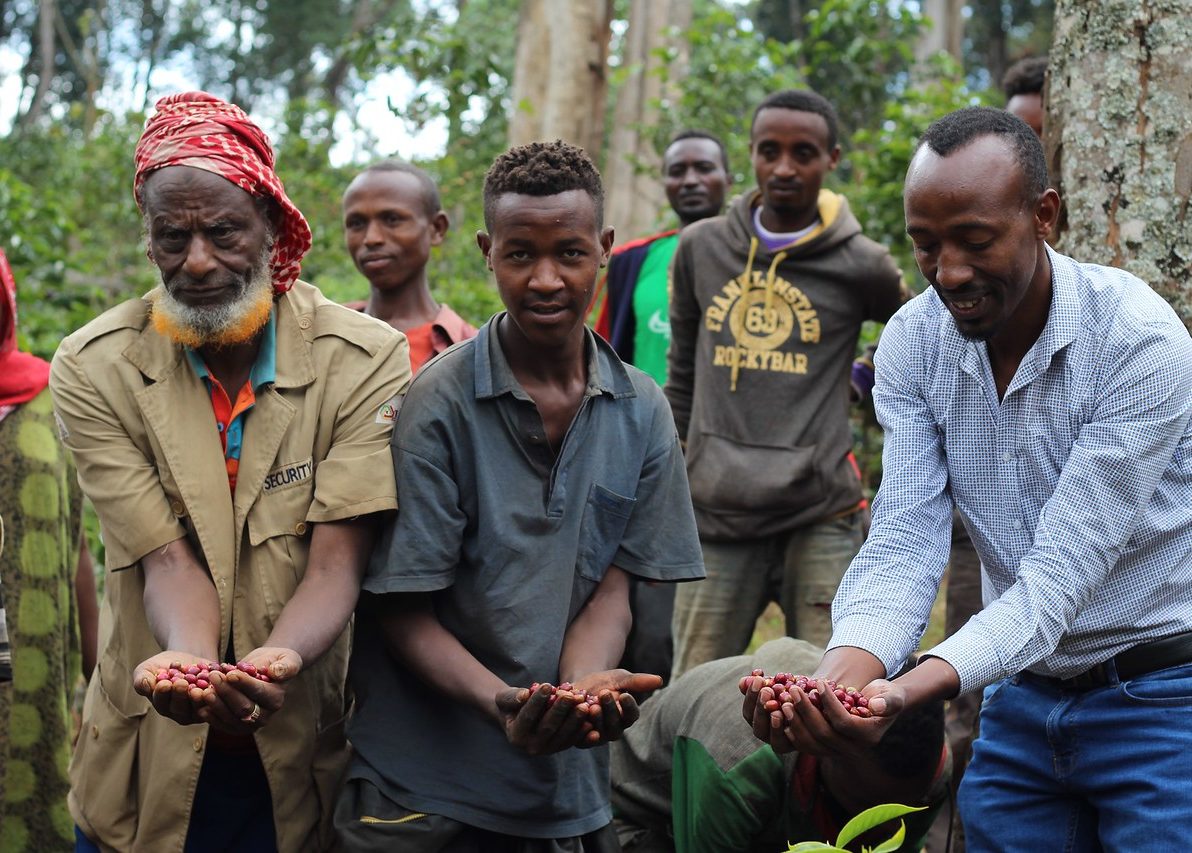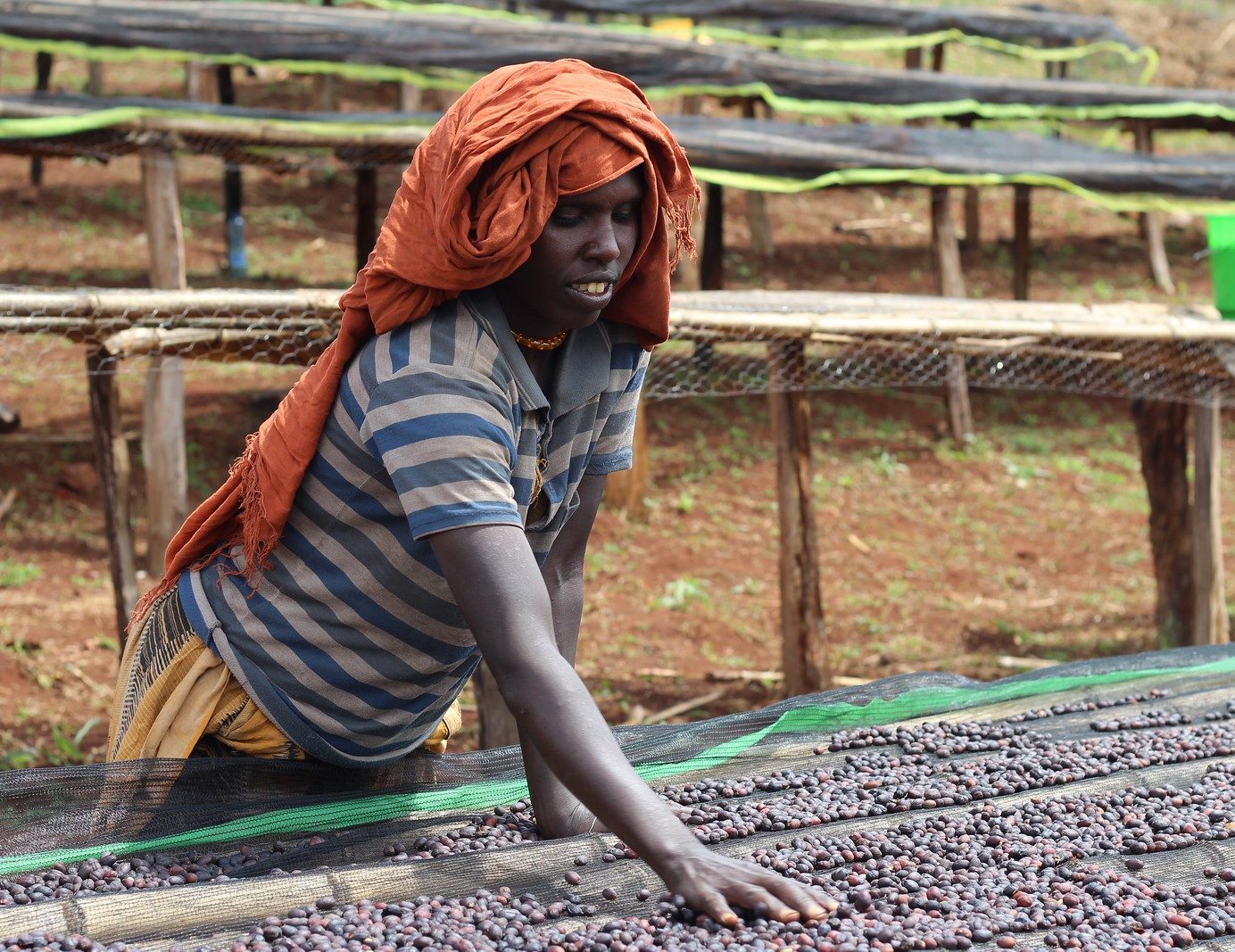 We rely on Falcon Specialty for the sourcing of this coffee. Falcon has their own office in Addis Ababa with a quality control, agronomy and logistics department. As they write on their transparency report: "Falcon's QC team in Addis cup and filter lots and provide feedback to producer groups on quality, while our logistics team ensure coffee ships on time and in its freshest and best condition. With our field team, we are working to identify small producers and producer groups, who we can work with directly, both to maximize the amount of money that makes it back to the producer and to drive quality improvement".
The farm's 110 hectares of shade-grown coffee are cultivated without the use of chemical pesticides and fertilisers. While this approach is common practice in Ethiopia, Kayon is a certified organic farm. Endemic heirloom coffee trees are interspersed amongst larger wild trees. These provide shade and organic material to the precious coffee trees that slowly flourish under their lush canopy as well as protecting the soil from erosion and mineral depletion often associated with conventional single crop farming. This approach is the polar opposite of the industrialised monoculture that modern agriculture is capable of. The wooded environment from which the coffee is harvested, precludes the use of mechanised farming, meaning that manure that nourishes the ecosystem is spread manually, trees are maintained where needed by experienced farmers and the harvest is done by hand. The Hassen family harvest their cherries as they ripen, between October and February with the help of experienced pickers from the local Oromo community.
Kayon Mountain Farm's infrastructure and machinery are a valuable asset, with construction only recently completed. Ismael also buys the best cherry from his smallholder neighbours, thus becoming a valuable asset for a community centered around subsistence agriculture and gold mining.