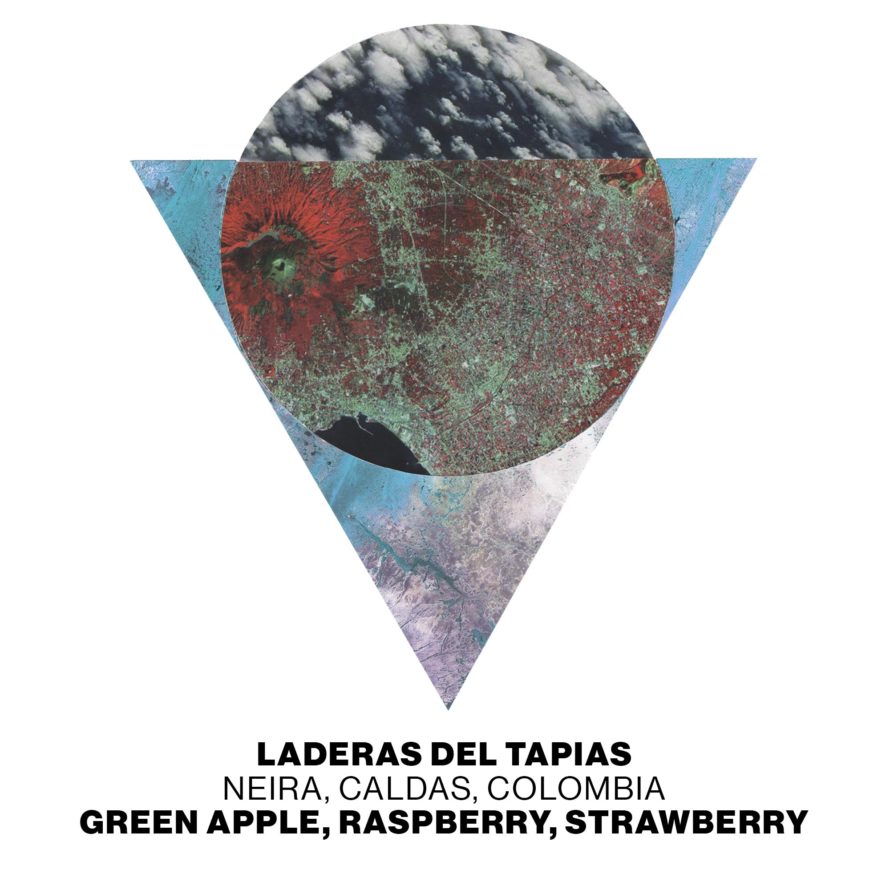 Producer
Felipe Rincon Cardenas
Cup Profile
Green Apple, Raspberry, Strawberry
Genetics
Caturra, Colombia
Felipe Rincón Cárdenas has won a multitude of awards for coffee from the farm that he owns along with another local family. We absolutely love this natural process coffee from them, which is jammy, juicy, sweet and fruity. It reminds us of chewy sweets and bubblegum, and has a crisp green apple acidity. The round and full flavours of the cup are extremely well-balanced. Suited to multiple brewing methods, this coffee is a magnificent example of a natural-processed coffee which has been milled and dried to the highest standard.
The farm, Laderas del Tapias, is located in the Tapias River Canyon and is part of of the Coffee Cultural Landscape of Colombia, declared by UNESCO as a site of Cultural Heritage of Community. This is reflected in the strong sense of solidarity amongst local farmers. Laderas del Tapias is itself a member of a cooperative of three farms who work together to create innovative solutions to the difficulties of farming in this mountainous environment.
Finca Laderas del Tapias, Colombia is not your normal coffee farm.  It is part of the UNESCO World heritage site, Coffee Cultural Landscape (CCL) of Colombia. Finca Laderas del Tapias forms part of a productive landscape consisting of a series of six sites, which integrate eighteen urban settlements. All of which reflect a centennial tradition of coffee growing in the high forest and the way farmers have adapted cultivation to difficult mountain conditions. Making it an exceptional example of a sustainable and productive cultural landscape that is a strong symbol for coffee growing areas worldwide.
This seal of international approval and protection speaks not only to the care, attention and perseverance of Felipe Rincon Cardenas and the team at Finca Laderas del Tapias but of the quality of coffee they produce.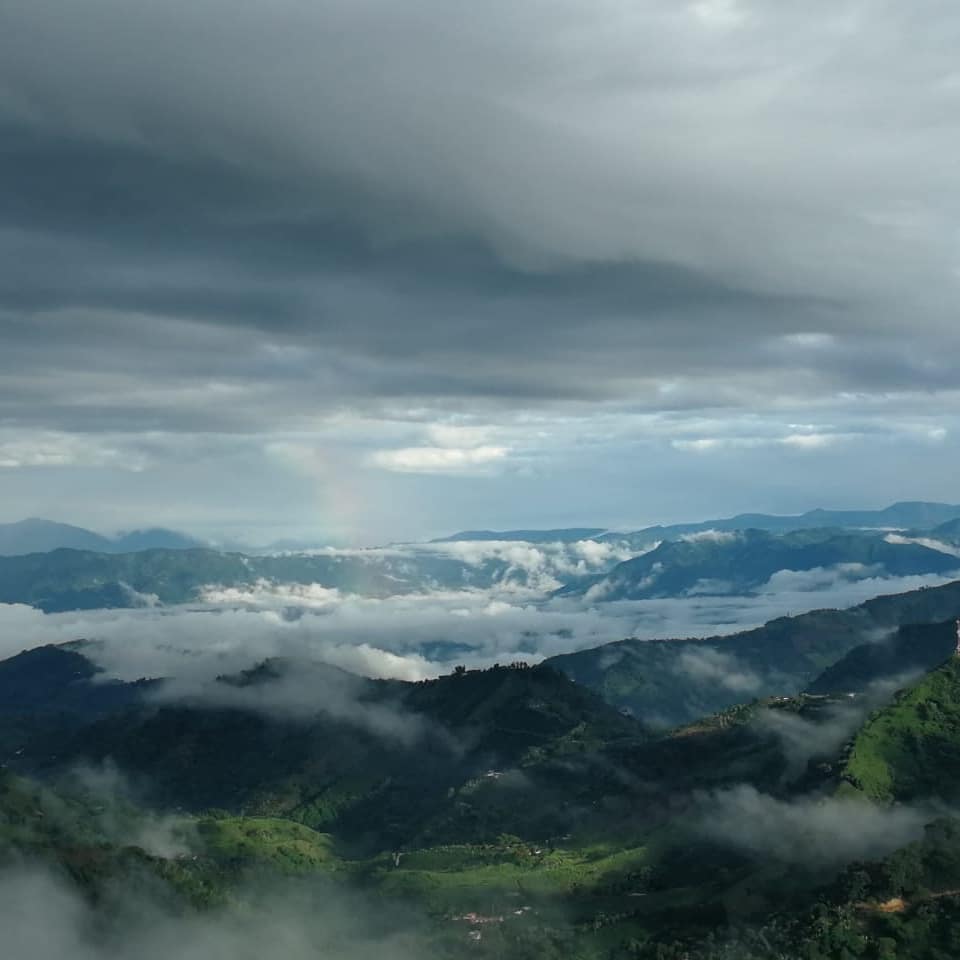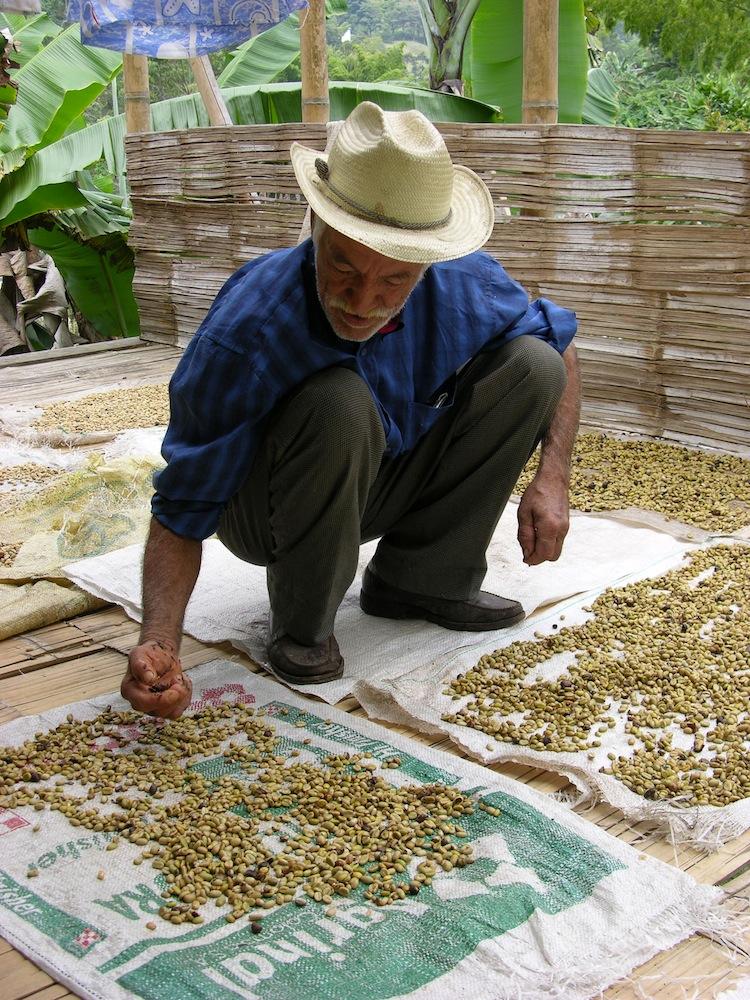 The Laderas del Tapias estate however has not always thrived as it does now. Coffee has been farmed on the same site since the 1930's, nevertheless during the coffee crisis of the 1980's the estate changed hands to the current owners who have expanded the cultivated area and have modernised the farm channeling there efforts into the production of high-quality coffee
The estate is also passionately involved in trying to improve social and economic conditions for not just itself but the region as a whole. This passion has resulted in the Canyon del Tapias alliance formed by the union of 4 farms: Buenos Aires, Puerto Rico, La Graciela, and Villa Inés. A co-operative of producers designed to facilitate a system of direct trade in order for its members to benefit. The drive to offer corporate and entrepreneurial support through which a stronger commercial model can be built and sustained,  is key to the work championed by the Canyon del Tapias Alliance.