Producer
Antonio Marcos do Carmo
Cup Profile
Grape-like, Cocoa, Citrus, Smooth and Clean
Terroir
Café de Minas Farm, Cerrado Mineiro, Minas Gerais
Genetics
Yellow Catuaí 62 and Red Catuaí 99
With its gentle hills and solid weather, Cerrado Mineiro is one of the best regions in Brazil to produce stable coffees with high quality and a repeatable profile. Not to mention the much needed volume to quench the thirst of coffee drinkers all over the globe. Locally produced coffees are known for chocolatey notes, rich body and velvety texture. We might as well call it "espresso land". This lot impressed us for its delicate sweetness with a touch of citrus and grapes. The creamy body carries a subtle yet lingering taste of cocoa. It has the sweetness needed to make a great espresso and enough delicacy to brew a most pleasant filter.
Cerrado Mineiro is responsible for 12.7% of all coffee produced in Brazil. The area owes its success partially to the weather (well-defined seasons with hot and wet summers and mild dry winters) and partially to the entrepreneurial attitude of its people. Here, many producers are second or third generation growers that combine the family's vast experience with degrees in agronomic engineering, business management, etc. Antonio Marcos do Carmo (in the photo with his family) is one of these ambitious go-getters, whose trajectory has a lot in common with the history of coffee in Brazil.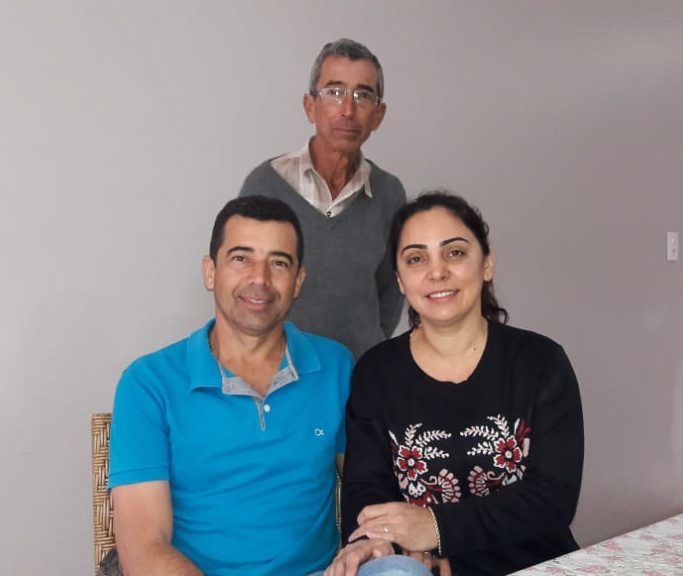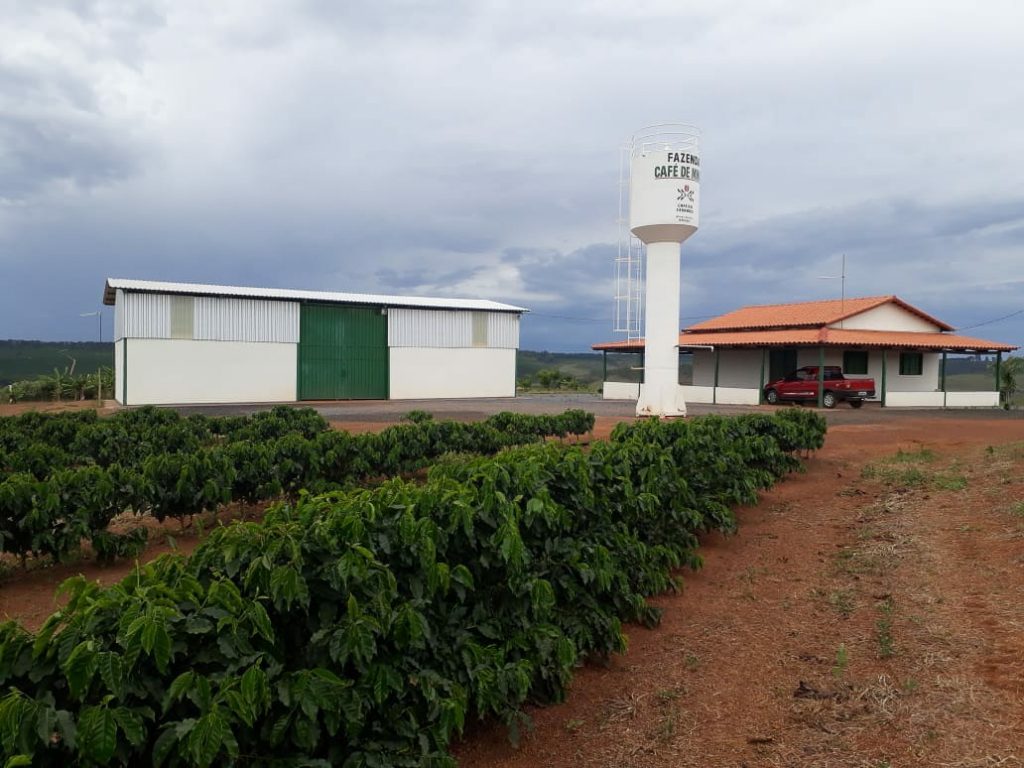 Café de Minas is a medium scale farm with 63 hectares, 44 of which planted with coffee. The farm's history starts in 2003, when Antonio went from his home in Paraná, South of Brazil, to Minas Gerais at the invitation of a friend and invested in a small piece of land to grow coffee. Years later the family would transfer the entire production to Cerrado. Paraná is the oldest coffee producing region in the country, but it's known for its harsher weather. The frosts of 1975 led many farmers to migrate, same as Antonio, or to change their crops to wheat or soy. Antonio has been taking advantage of Cerrado's milder weather for more than 10 years now and his coffees show in the cup the quality of his work.
This is the backbone of our wholesale relationships. Eight out of every ten industry customers that we supply have built their coffee business around this coffee. Warehouse City embodies the idea of the workhorse, a reliable powerhouse that gets the job done, day in, day out. The name harks back to Manchester as the heart of the Industrial Revolution, and the giant warehouses that sprung up during the 19th century. Over the years, Manchester has had a number of nicknames but the origins of Warehouse City are clear to see, dotted around the city, their imposing architecture still shapes the urban landscape. Warehouse City is a fitting name for a coffee roasted in Royal Mill, on the site of Old Mill dating to 1797.