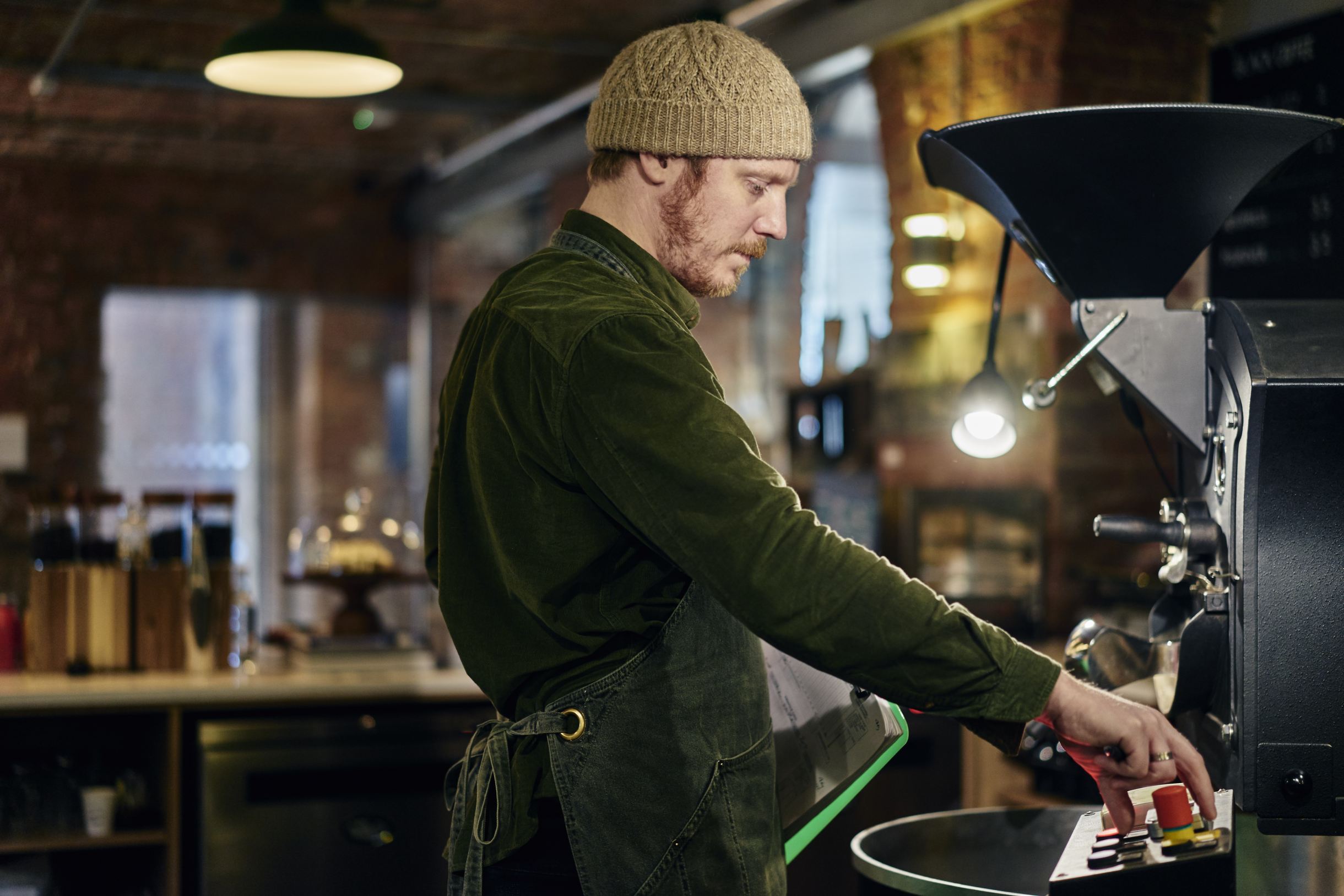 Jamie Boland
Owner
Jamie previously lived and worked as a barista in Melbourne before moving back to Ancoats and is where his passion for coffee really began. A certified Q-Grader, Jamie's focus is now to grow the company further, source the best coffees from origin and maintain overall coffee-quality whilst helping the roasting team with profile development. Jamie hopes to complete the CQI Processing qualification soon.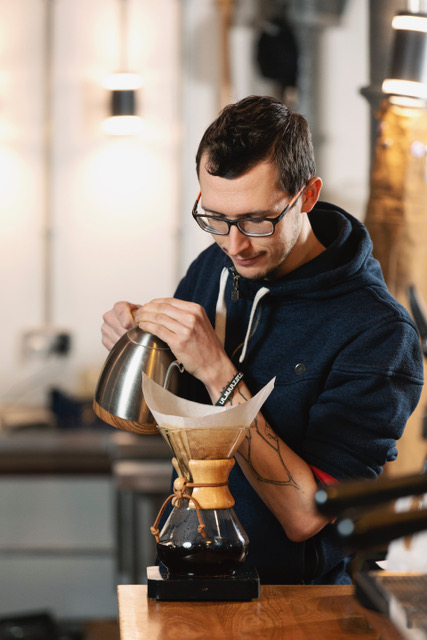 Lukáš Komurka
Head Roaster
Born in the Czech mountains, Lukas has had his own roastery in Moravia. He arrived in Manchester in 2018 after a series of travels and joined Ancoats a few months later. Lukas is the king of spreadsheets and is bringing a strong scientific approach to our quality control. After starting as assistant roaster he has now taken on the top job and the coffee speaks for itself. 
(Photo by Rebecca Lupton)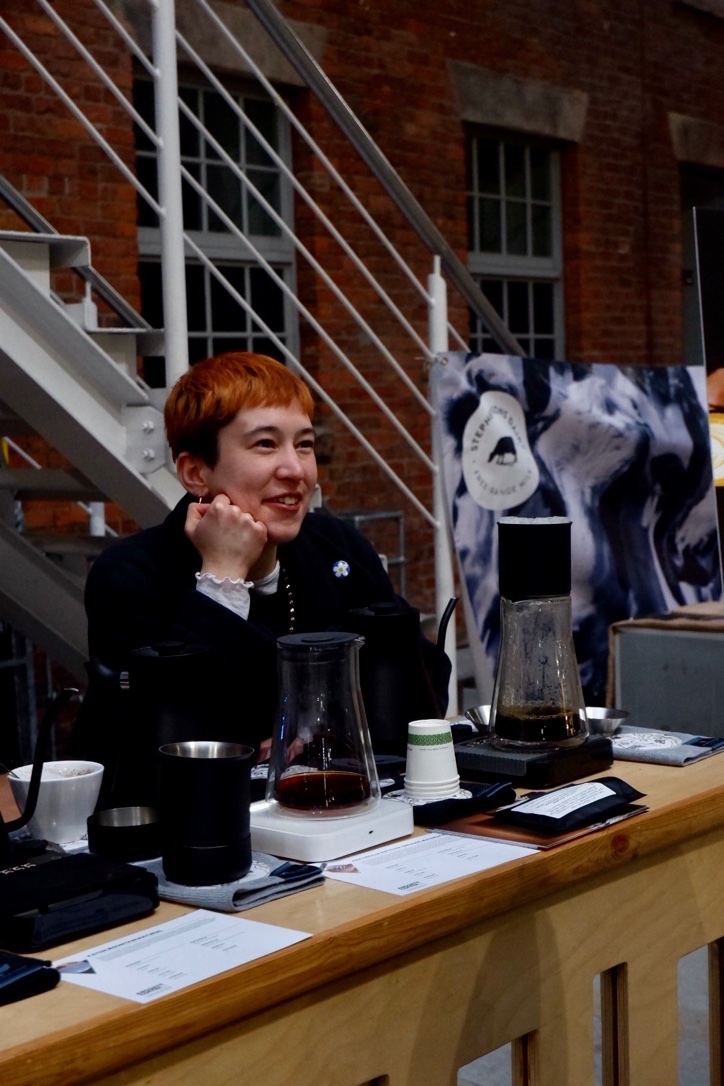 Helena Gloeckner
Assistant Roaster
Born and raised on the mean streets of Nottingham,  Helena arrived in Manchester two years ago and has already become a recognisable face on the coffee scene here in the north. Her passion for coffee is only exceeded by that for her elderly, but spider munching, cat Maggie. However these are not the only facets of this magnificent midlands mademoiselle, she also makes a mean organic coffee scrub as well as some superb homemade jams!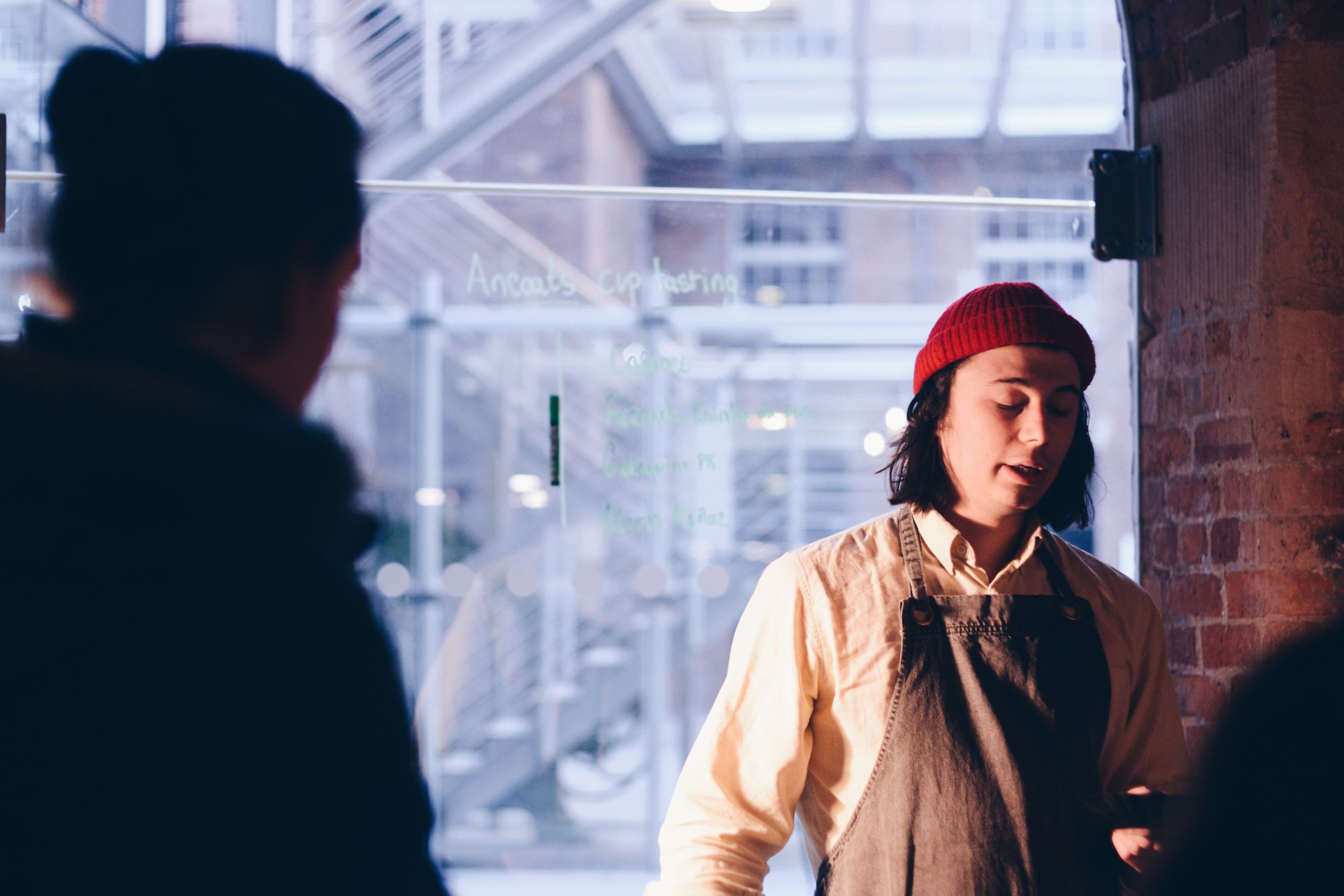 Jake Taylor
Wholesale Accounts and Training Manager
Jake joined the company as a Barista in late 2016 having worked at several speciality coffee businesses over the years. First and foremost however Jake is an accomplished musician however growing up in the restaurant industry has imprinted him with an aptitude for all things hospitality. Jake's focus and success in developing our wholesale customer accounts, equipment sales and customer training is an invaluable part of our operation. Jake has competed over the last two years in the UK Brewers Cup Championship. With an eye for detail and brewing experience, he wants to bring brewed coffee to the forefront of Manchester's coffee scene.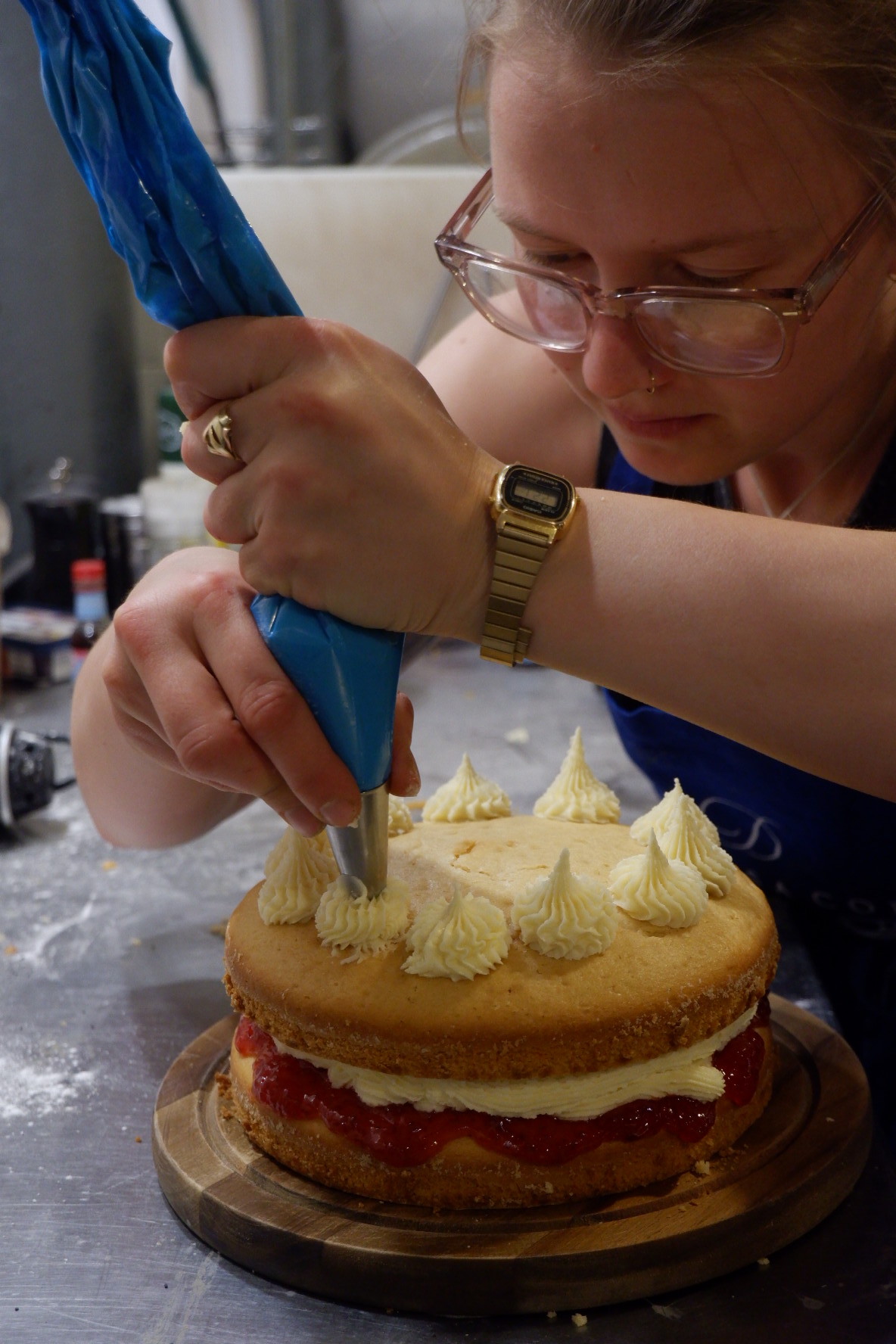 Tereza Kaštovská
Operations Manager
Tereza is are self confessed, always happy and positive Operations manager . Originally from the Czech Republic, she joined the company in late 2018 and has continually wowed us with her hard work, creativity and all round amazingness. When not slinging shots in the cafe or baking sweet treats she is making sure everything runs smoothly behind the scenes . She is also a keen skater and when not here at Ancoats she can often be found down at the pump cage honing her kickflips instead of cakes.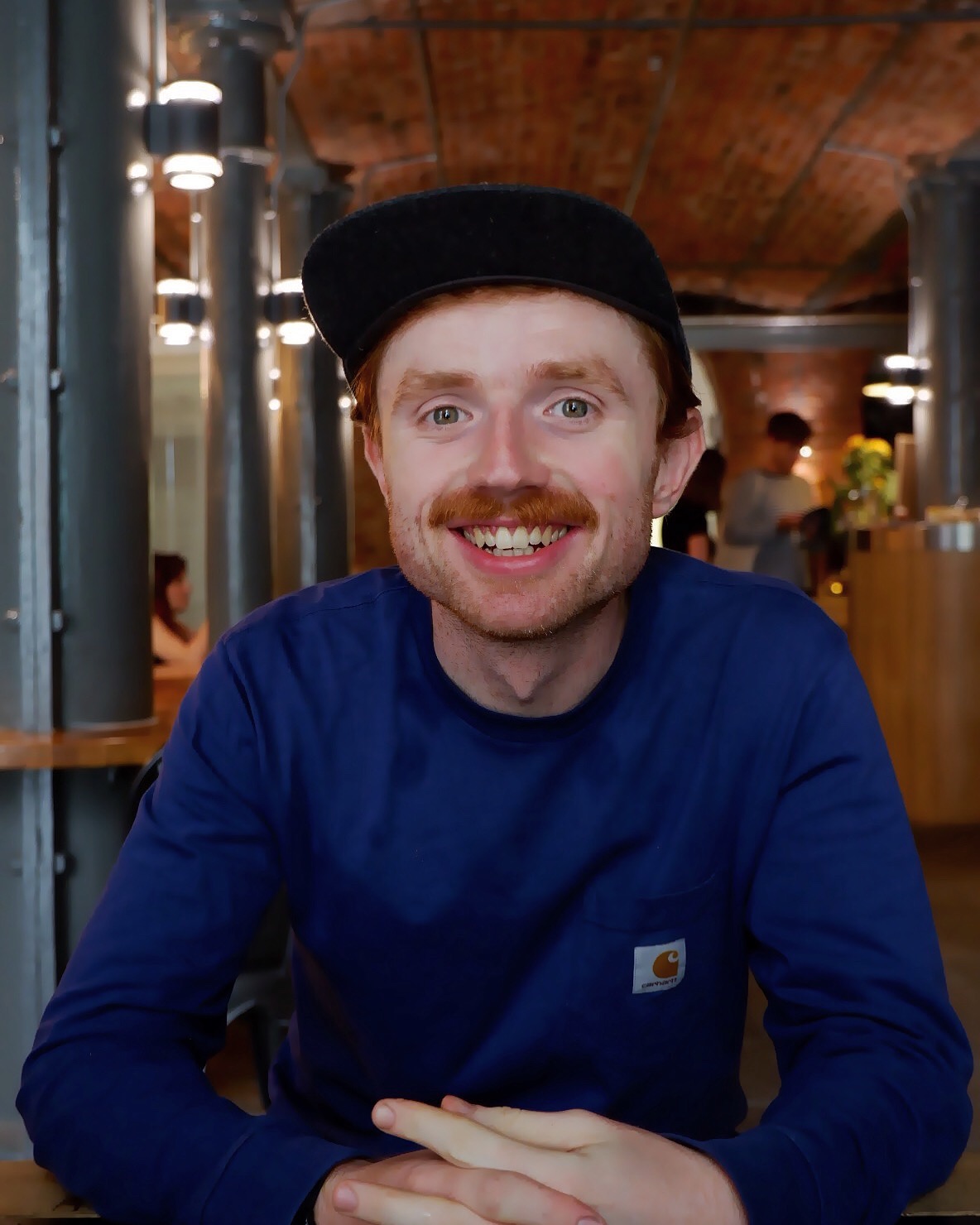 Luke McCrave
Marketing Manager
Luke's three true loves are cycling, coffee and doggos.This Sheffield lad found his passion for coffee while cycling the length of New Zealand. If he's not out on an adventure, cycling gravel trails or camping, you'll find him behind the machine making oat flat whites. He REALLY likes doggos so please bring in your fluffers and puppers to keep our boy happy! Please.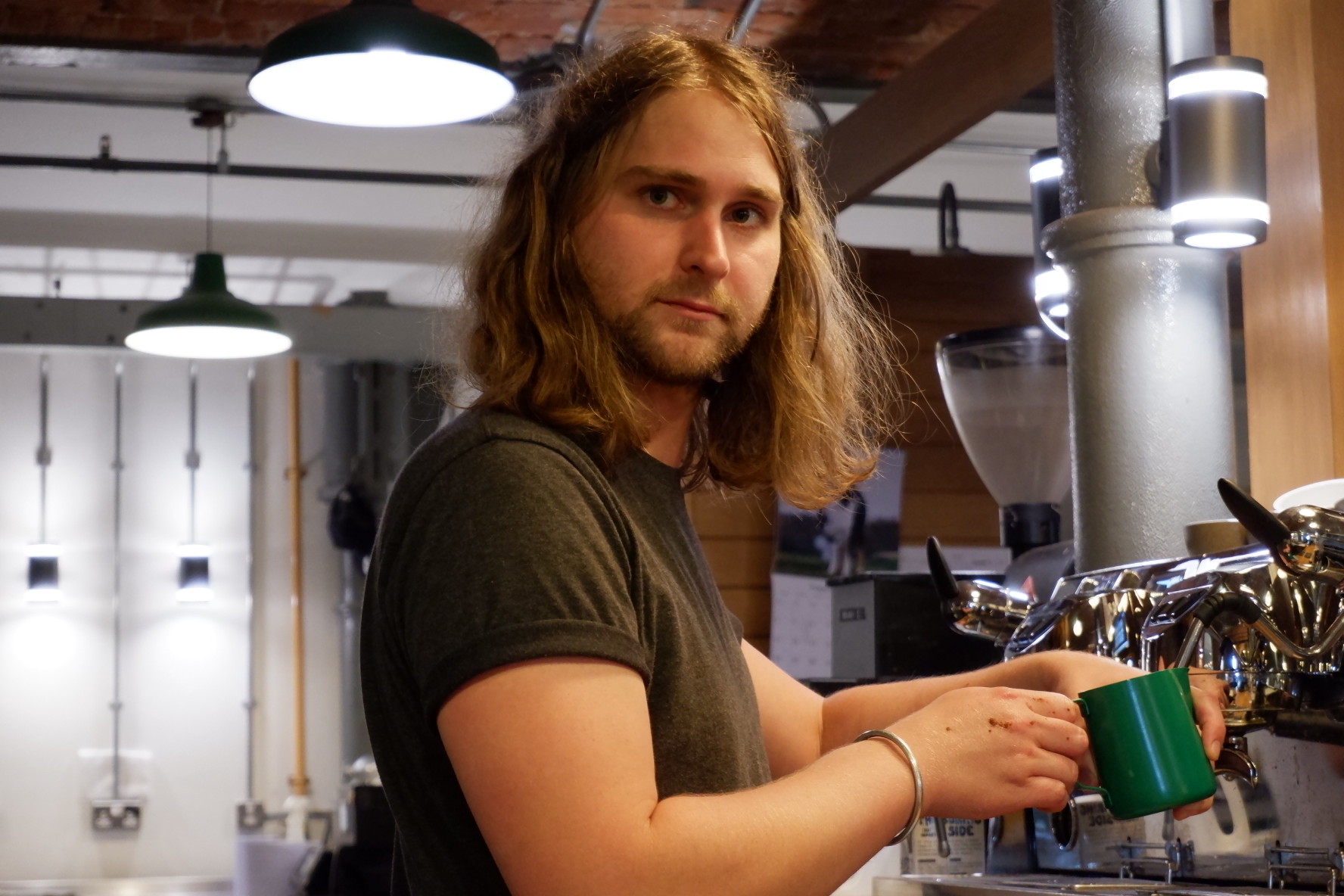 Alex Gillett
Café Manager
Our cafe manager Alex joined the ancoats team back in 2018. Alex spent his formative years in the australian outback but his heart has always been here in the northwest. When not serving you an early morning batch, he can be found tending our small but growing plant family, with a passion and expertise unrivalled in the speciality coffee community. Nevertheless it is his musical mastery, wisdom and scholarship that is his trump card, as he is also a well renowned DJ on the Manchester circuit and a bonafide music aficionado. So if you fancy a chat on the finer points of Alice Coltrane's back catalogue, Alex is your man!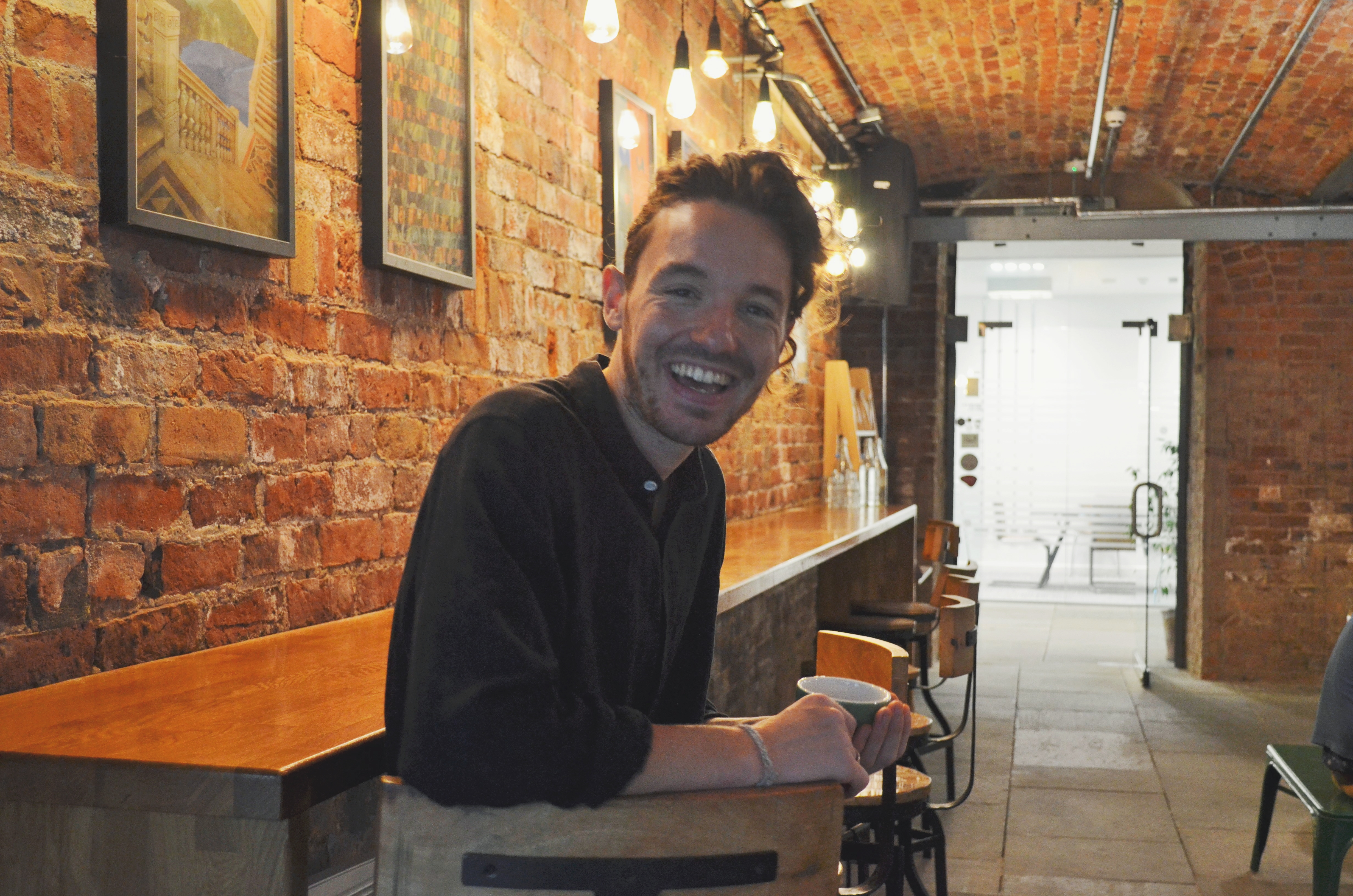 Will Harris
Barista
Will is our, Macclesfield born and bred, chatterbox. Never with out a kind word or question for all our regulars, he brings the positive vibes and cliched barista good looks, every self respecting millennial run cafe needs in this day and age. He is a traveller at heart and it was travelling that he discovered a passion for coffee by helping workers pick cherries in a farm in Indonesia in 2017. He is also a music journalist and organiser of club nights in Manchester, Will's collective Ataraxia bring the big beats and chilled flows every club night demands, check there next event out or better yet book them!