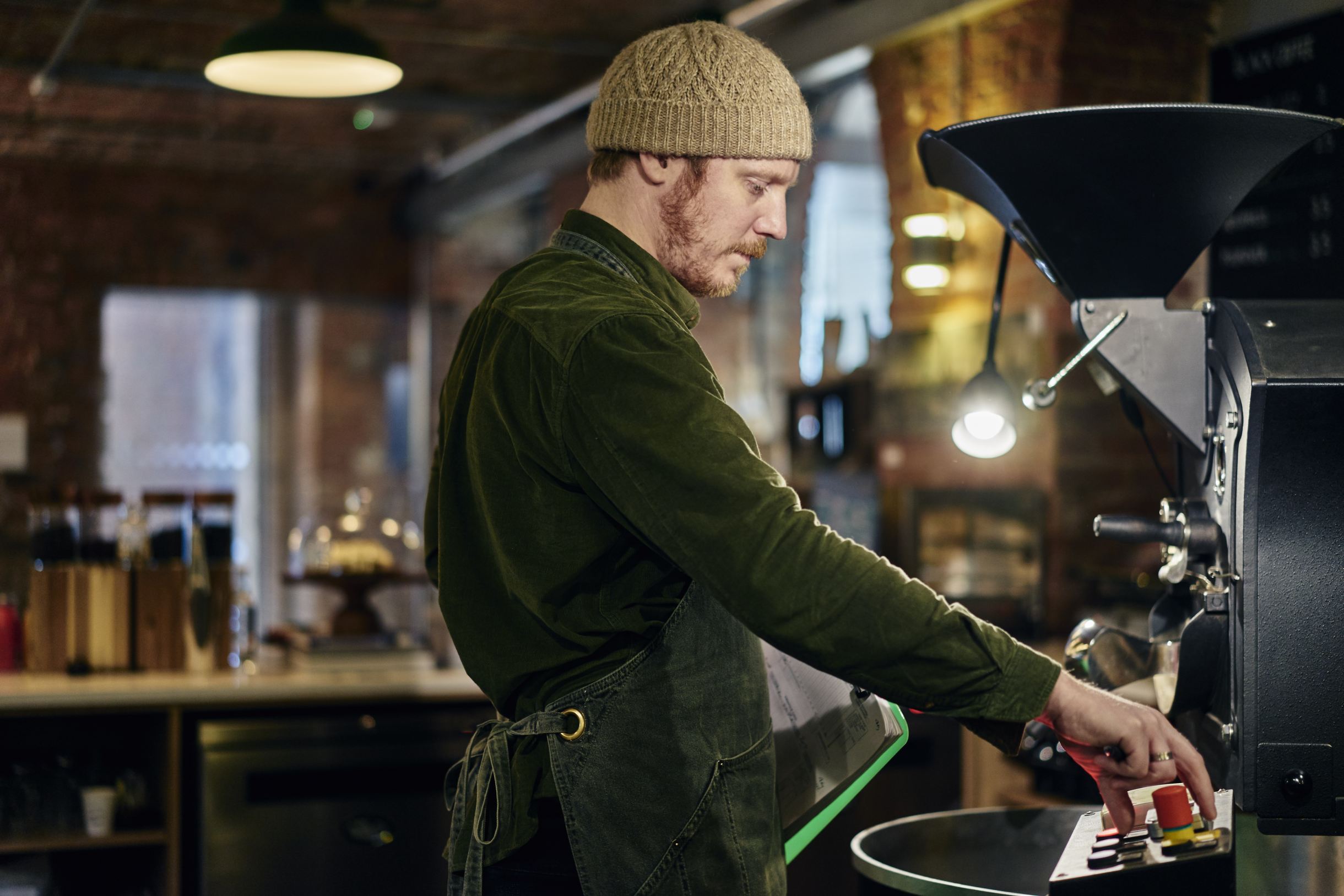 Jamie Boland
Owner
Jamie previously lived and worked as a barista in Melbourne before moving back to Ancoats and is where his passion for coffee really began. A certified Q-Grader, Jamie's focus is now to grow the company further, source the best coffees from origin and maintain overall coffee-quality whilst helping the roasting team with profile development. Jamie hopes to complete the CQI Processing qualification soon.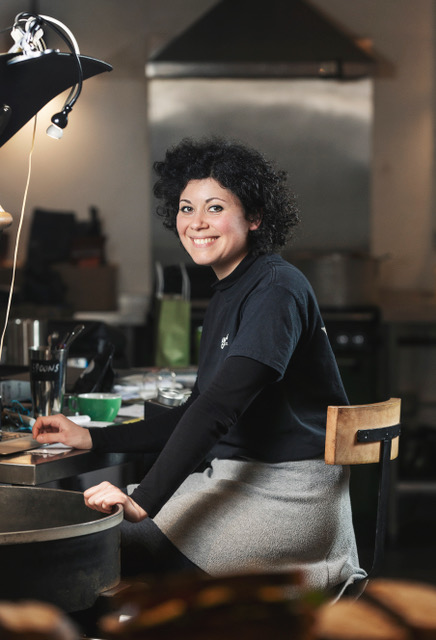 Luiza Furquim
Head Roaster
Always behind the roaster, the computer or the cupping table, our Head Roaster defines herself as a backstage person, keeping busy behind the scenes. On her more sociable days you'll find her organising events and workshops for the local coffee community.
(Photo by Rebecca Lupton)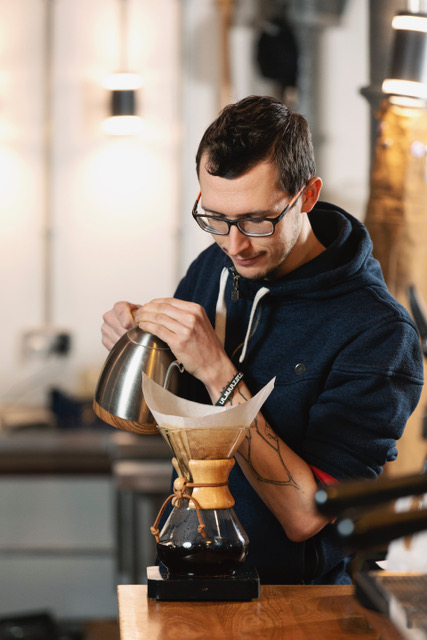 Lukáš Kormuka
Assistant Roaster
Born in the Czech mountains, Lukas has had his own roastery in Moravia. He arrived in Manchester in 2018 after a series of travels and joined Ancoats a few months later. Lukas is the king of spreadsheets and is bringing a strong scientific approach to our quality control.
(Photo by Rebecca Lupton)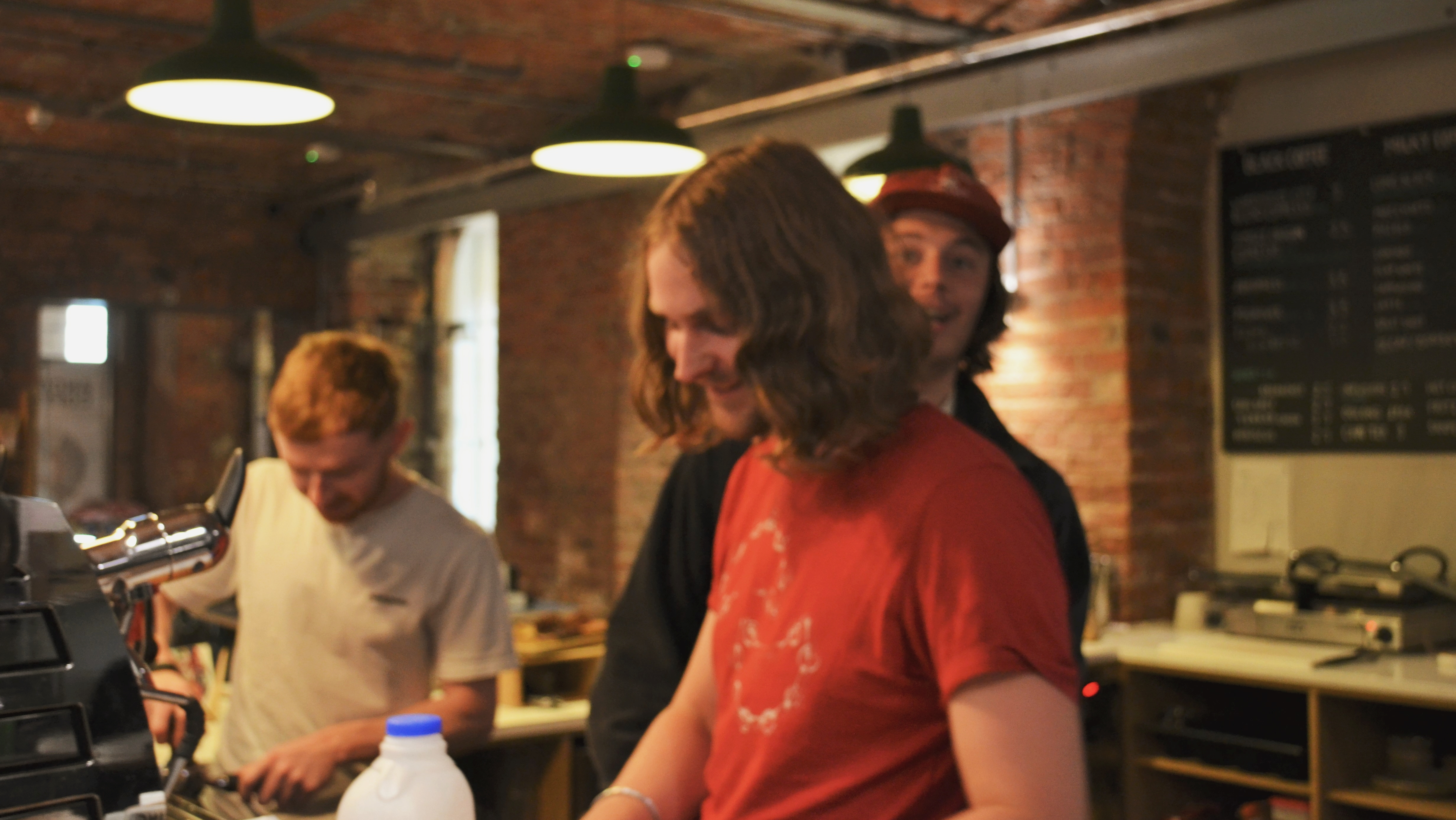 Alex Gillett
Café Manager
If you happen to visit the café first thing in the morning, you're likely to find Alex sipping on a cup of batch brew while he chooses the perfect playlist to set the mood for the day, his favourite being Air's Moon Safari. That's when he can relax before the day kicks off. An attentive barista and a great DJ, you'll be lucky to catch him talking coffee and music.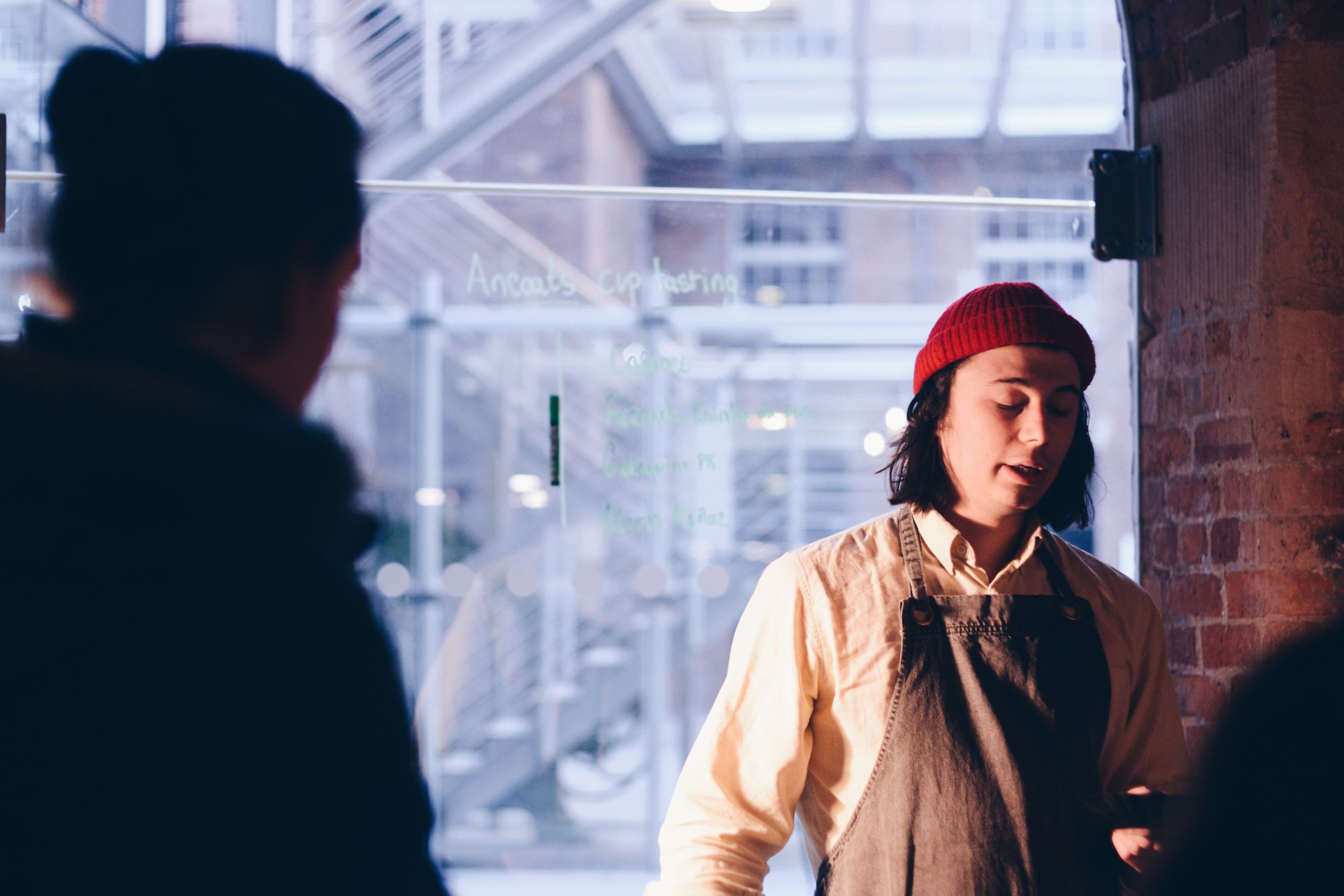 Jake Taylor
Sales & Training Manager
Jake joined the company as a Barista in late 2016 having worked at several speciality coffee businesses over the years. An accomplished musician and Barista, Jake now focuses on developing our wholesale customer accounts, equipment sales and customer training.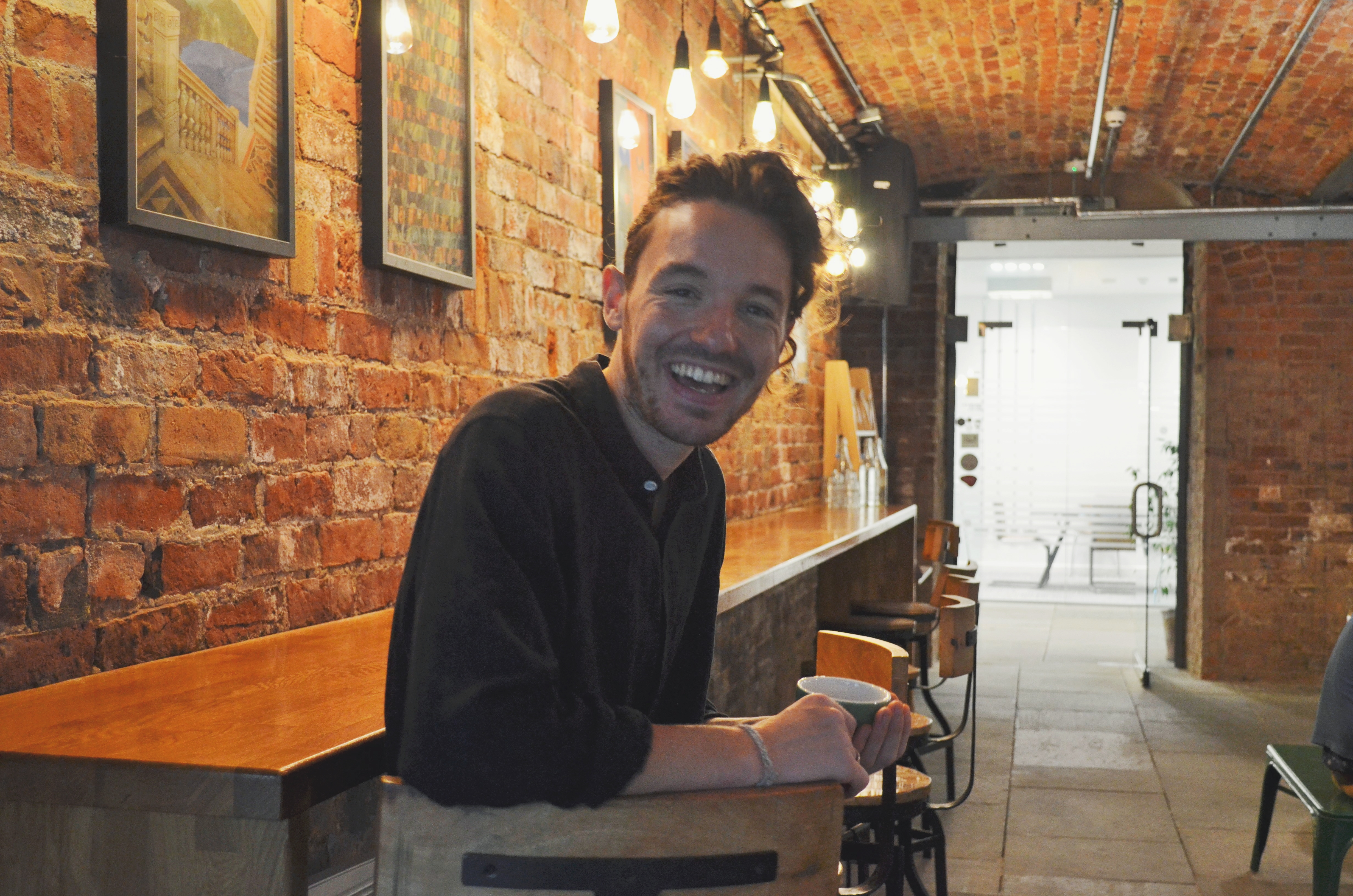 Will Harris
Barista
Will is a traveller at heart and it was travelling that he discovered his passion for coffee by helping workers pick cherries in a farm in Indonesia in 2017. Also a music journalist and organiser of club nights in Manchester, Will's collective Ataraxia love to play strong House beats with soul and swing. He indulges in chatting to customers beyond the small talk and feels rewarded by every new personal connection.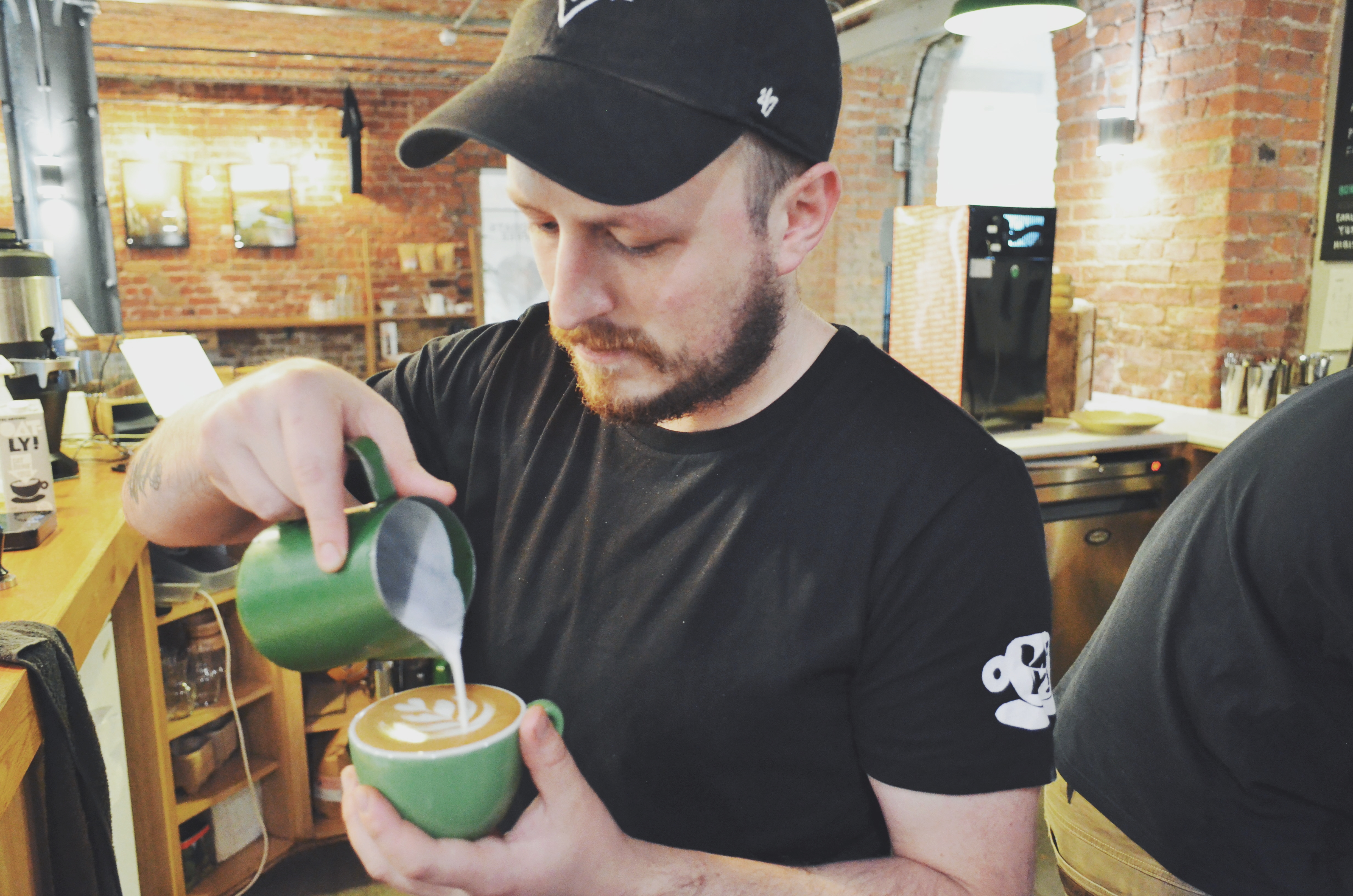 Lewis Bell
Barista
Undoubtedly the café's funny guy, Lewis started his career in coffee in Toronto, Canada, in 2015. A self-confessed "chut-head" (a chutney lover), this purveyor of great coffee is also an outstanding baker and a scholar of the dark arts of food fermentation. The science behind coffee extraction is what makes him tick. When you meet him, ask about dehydrated water. Seriously.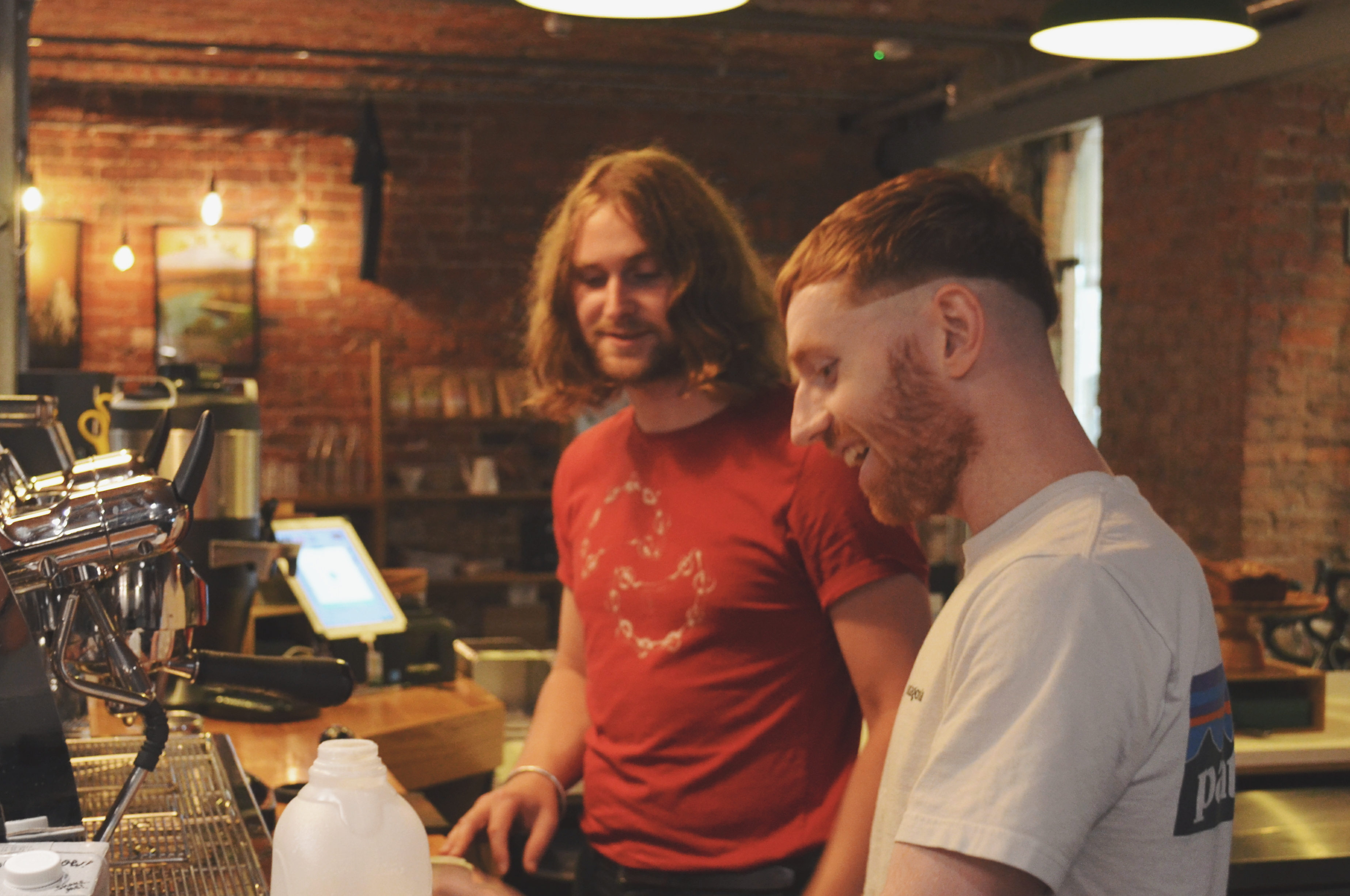 Luke McCrave
Barista
A hard-working Sheffield lad, Luke got into coffee in New Zealand, where he spent a year in 2015. As a graduate in Human Rights, he has an eye for the more human side of things. So much so that what he likes the most in coffee is its social element. He is also a subscriber to the mental benefits of zen pot-washing and enjoys exploring the countryside on his bike.