Producer
Kinini Washing Station
Cup Profile
Cranberry, brown sugar, dark chocolate
Preparation
Washed. Soaked twice and dried in raised beds
Terroir
Rulindo, Northern Rwanda
Genetics
Bourbon Mayaguez 139 and 71
We love how complex and distinctive it is. It's like a food pairing experience combining taste notes of sour berries, lime, dark chocolate and brown sugar. Like a cranberry, this coffee has a certain tartness that makes you salivate. Brown sugar sweetness cuts through the acidity and balances the cup. The aftertaste combines a pleasant bitterness, like dark chocolate, and a subtle dryness, like a currant. The notes in this coffee are very similar to some red wines, sporting juicy berry notes, a smooth texture and fruity aromas. This is a multi-layered coffee and you can choose to highlight its sour or sweet side by manipulating extraction.
We chose to name this coffee not only after the small village where it's grown, Gahabwa, but also after the charity behind it. A New Beginning was created in 2008 in Northern Rwanda by Jacqueline Turner, an active member of the International Women's Coffee Alliance (IWCA), and British businessman Malcolm Clear. Their goal was to set up an infant and primary school and a health post to help a group of widows and orphans displaced during the genocide in 1994. Four years later, Jacquie and Malcolm partnered with the government and over 630 smallholders to create Kinini Washing Station and develop the quality of the local coffee.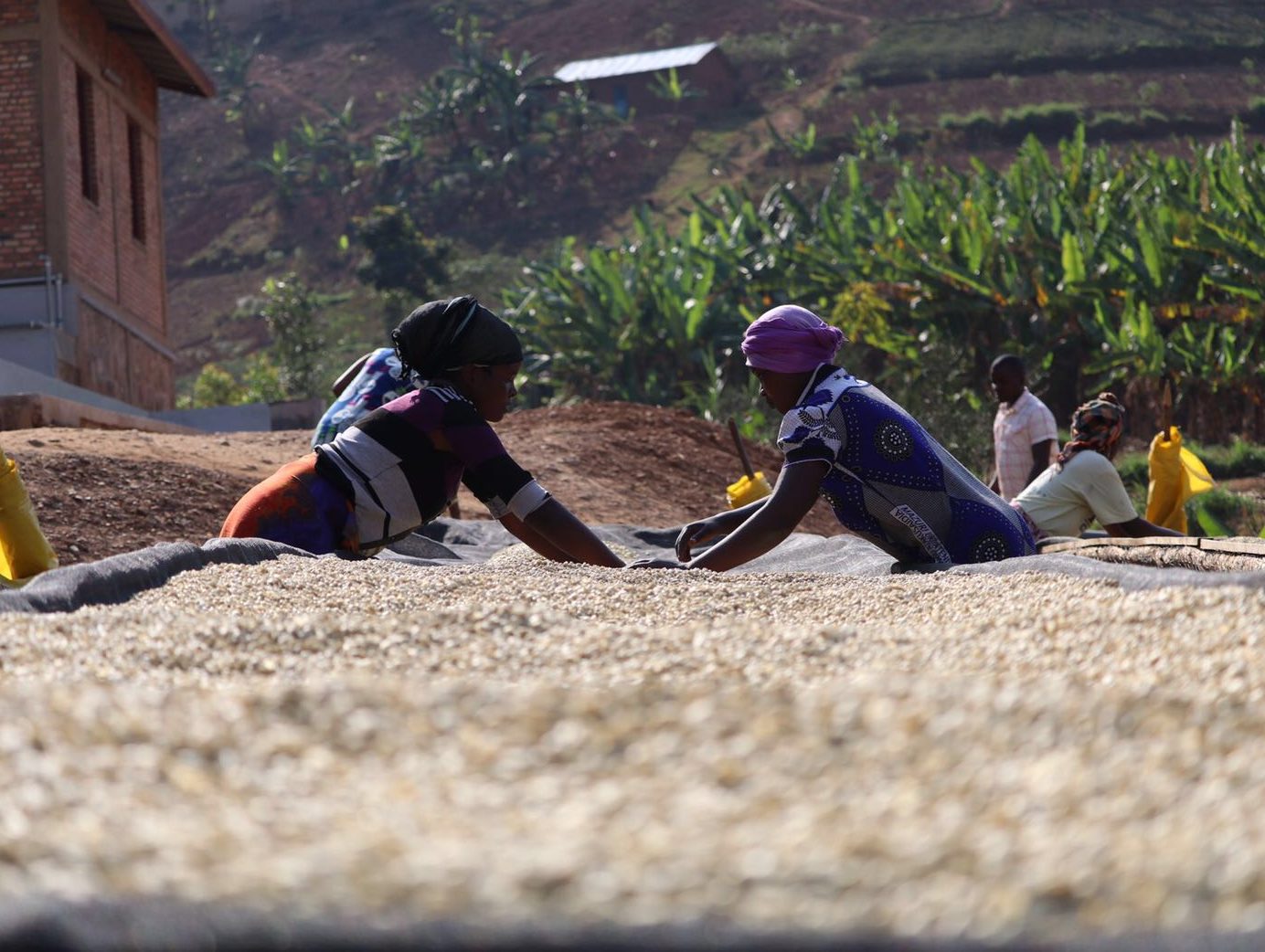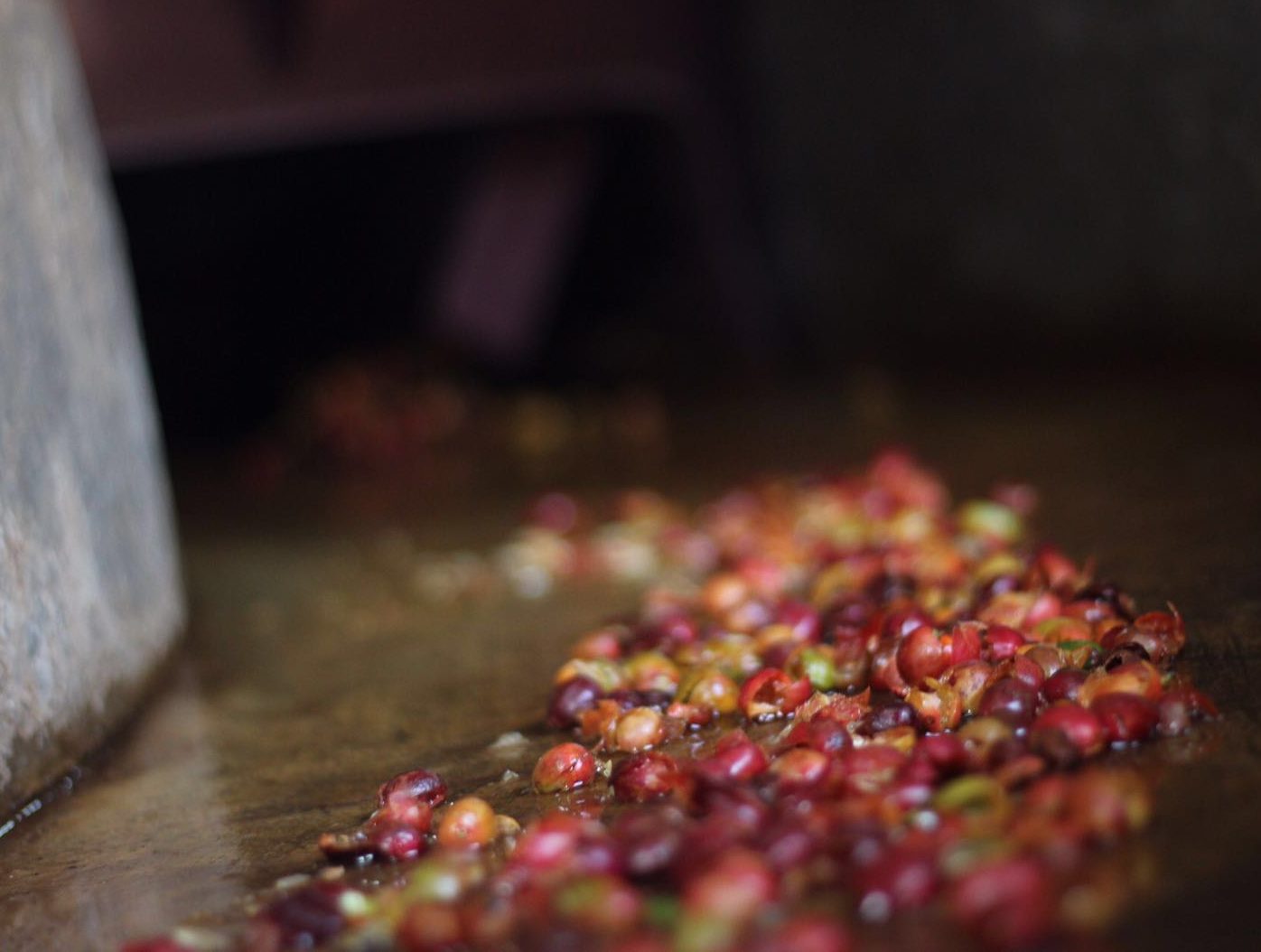 Originally, Kinini was created as a way of raising funds for A New Beginning. In fact, some of the money we pay for this coffee helps fund the charity. However, today Kinini is a lot more. The majority of the farmers that sell cherries here are also women widowed in 1994 and many of them have their own co-operatives. Women led co-ops drive quality in the area and any producer failing to reach high standards is advised to join them to improve their practices. Kinini provides infrastructure, training, agricultural inputs and access to the specialty market. They focus on long-term relationships resulting in stability and higher incomes.