2020, the start of a new decade and a new chapter for Ancoats Coffee. This new decade holds a lot in store for Ancoats Coffee, ranging from new coffee's, to new ways of production and new sites. With this in mind we thought it would be a good idea to share with you all some of the exciting things we have coming up in this new year!
We have a number of key targets for 2020, one of which is improved sustainability. The coffee industry as a whole has an environmental problem. The agriculture industry drives 80% of tropical deforestation and coffee farming requires huge amounts of resources.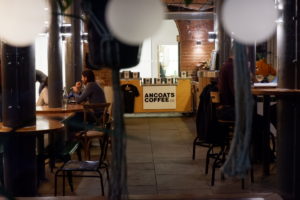 For example the Water Footprint Network reports that the global average water footprint of a 125 ml cup of coffee is 140 liters. A figure put into stark relief by the fact that a 250ml cup of Tea has a footprint of 30L. This environmental footprint is an issue we have to acknowledge as a business and a society, and take steps to address.
One of the changes we are aiming to make in 2020 in regards to our own sustainability is around our packaging. During the course of the next year we will be phasing out our current packaging solution for our retail coffee. As our current resealable plastic bags are not recyclable, will be making the transition to a more sustainable packaging solution in order to cut down on materials used and get our coffee to you with the least amount of waste possible. If you want to know more about how we are making ancoats coffee more sustainable follow the link to our sustainability page.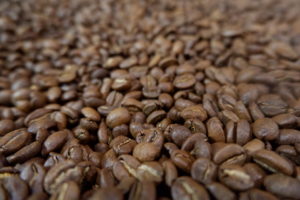 Another key aspect for 2020 is new coffee's! We will be sourcing, roasting and brewing a whole lot of new coffee, with a number of new regions and countries explored for the very first time.
Over the course of 2020 we will be bringing some fresh new coffee's to ancoats from all over the globe and from people and places we are incredibly excited about! In February of this year our Warehouse City Espresso will make its customary seasonal transformation into a fantastic natural Brazilian coffee. This coffee is a result of Jaime, the founder and owner, sourcing trip to Brazil in 2019. This directly traded coffee from producer Daniel Barbosa is a great example of the kind of transparent supply chain we want to champion. So we can offer to both – our customers and producers we buy from, a fair price for quality coffee.
Furthermore we have another exciting arrival in early 2020, El Fenix. This Pink Bourbon is a coffee we have been waiting for since 2016. The coffee is the result of an innovative project created by our friends at Raw Material, a green coffee producing and trading company, to fund a wet mill for the El Fénix farm – Calarcá, Colombia. The results of this investment is now bearing fruit and we couldn't be more excited to taste the results.
Other upcoming coffees we have slated for arrival in 2020 include two coffees from regions we have never bought from before, Tanzania and Myanmar.  We are super excited to champion two great coffees from regions often not associated with speciality coffee and demonstrate the capabilities of coffee grown away from coffees traditional heartlands.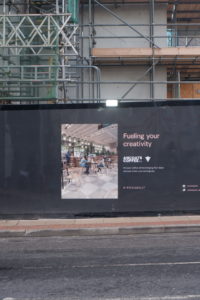 2020 also heralds the start of a new great adventure for Ancoats Coffee with the opening of our second site. 111 Piccadilly represents the culmination of a number of years of hard work and effort to ensure that the next step we took was the right one. We are positive that our new home at 111 Piccadilly will be that next big step for us.
Our 2nd site will open its doors in the spring of 2020 and will be an direct expression of the approach and operation we have taken at our roastery/café. Located at the bottom of station approach this bespoke reimagined co working space will offer us the chance to further our commitment to high quality roasted coffee and approachable service. This combined with its amazing location, right next to picadilly station, we can't wait to be the first and last port of call for Manchester's travellers. 
The future is busy but bright for all of us here at Ancoats Coffee but we are beyond excited to share all of the new plans and projects we have on the horizon and hope you will join us for every step of that journey.